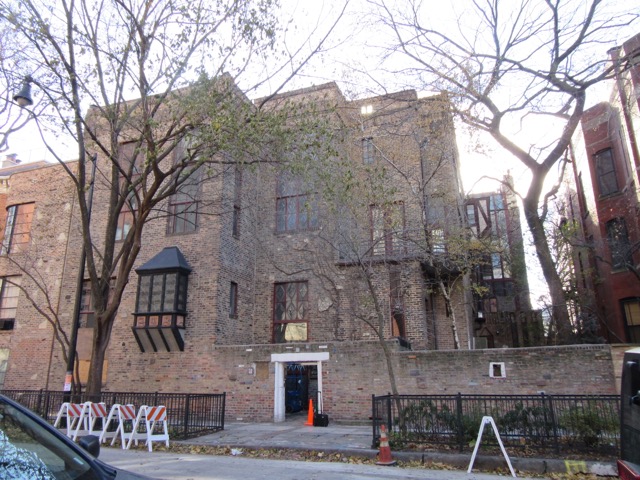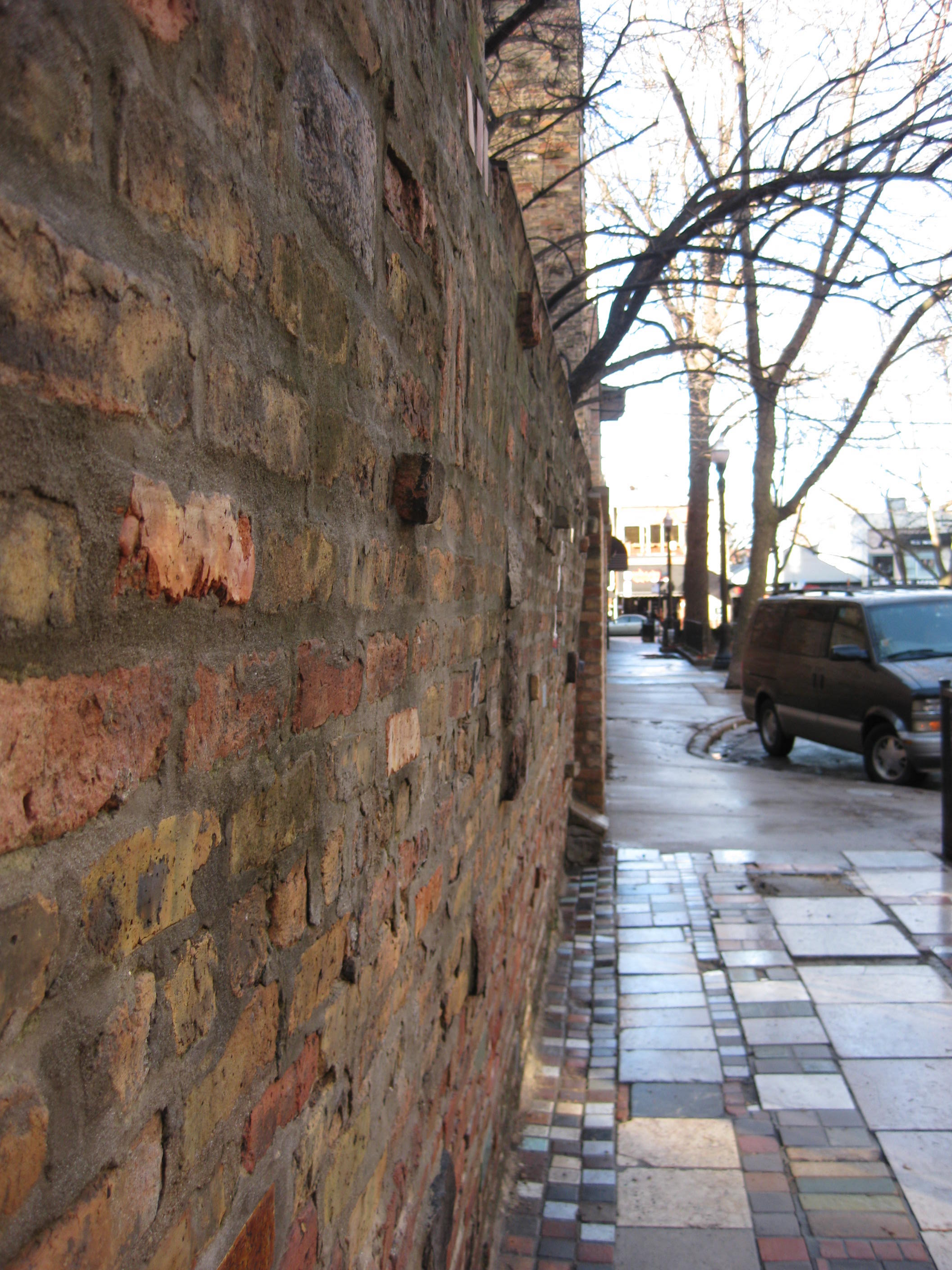 The Best Line on the Project Documents:
'If any of the masonry is reconstructed level and plumb it may be rejected by the Owner at any time.'
The original architects dissected a Victorian mansion in the 1920s.  As they 'found' a pile of building material, it became theirs, and they figured out how to build a wall, change or remove a floor height, tile a sidewalk, or how to enhance a surface with murals and capture light in art glass.
One of the garden walls had taken on a noticeable slump, slope, and curvature.  Other architects and engineers stated – this makes no sense! we must rebuild! add new foundations!, ensure adequate drainage! and design to load conditions! The owners eventually found the architect who they knew could think about this differently.
Using techniques learned in France, the wall was frozen in place. A myriad of stainless steel pins were threaded through the somewhat filled rubble core approximately 3 wythe brick wall, and the voids were injected with a mortar grout.    Replacement bricks were hand sorted to blend perfectly with the unique aesthetic of the wall.