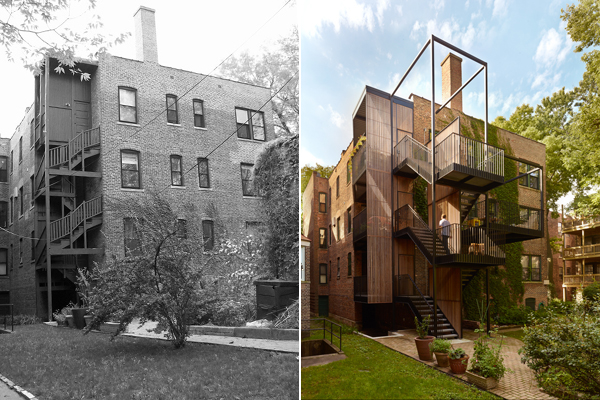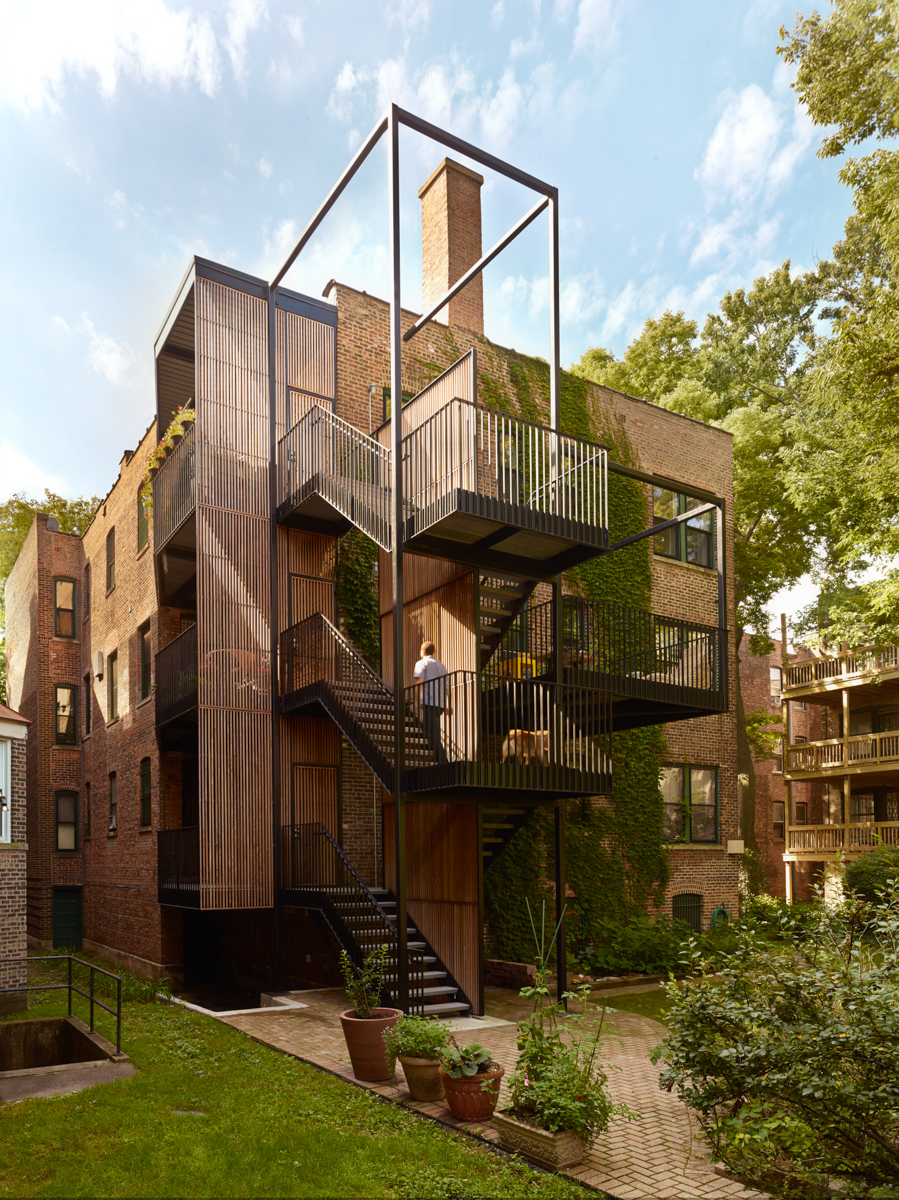 Photographer's Balcony is a stair and balcony remodel situated on the back of a historic three flat along a private residential parkway in the Hyde Park neighborhood of Chicago. The design is a study in the composition of exterior spaces shaped by opportunistic code interpretation, structural ingenuity and the owners' desire for private, individual outdoor spaces.
The impetus for the project came by way of the client, Laura Letinsky, a contemporary photographer and Professor at nearby University of Chicago. Mirroring the exploration of food and domesticity in her artwork, Letinsky is an avid cook and wanted an outdoor space in which to garden, dine and entertain. The small balconies and common stair were in a state of disrepair and the condo association agreed it was time for an upgrade.
The design challenge entailed replacing and improving upon these elements and can be described through a few simple steps. First, a zoning interpretation allows the footprint for new balconies to match that of the existing balconies and stair. This doubles the size of the original footprint and increases exposure to natural light and views. Second, through the careful editing and optimization of structural parts, just three columns are used to support a new switchback stair and all four balconies, thereby retaining open space at the yard level, simplifying construction sequencing, and reducing overall project cost. Lastly, two vertical wood screens provide safety and security. The screens feature prominently against the expressive steel frame and add a sense of warmth and lightness to the whole.