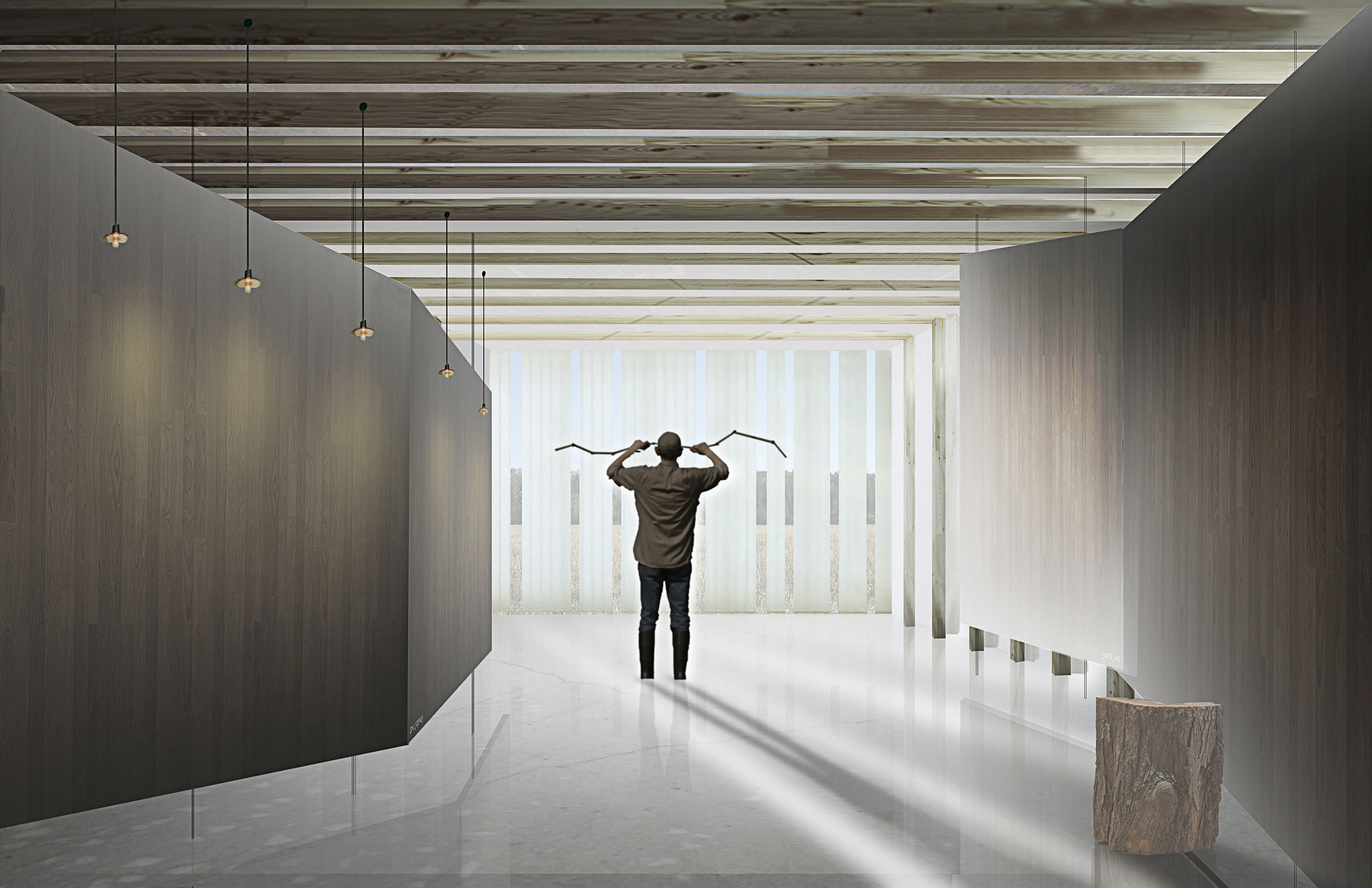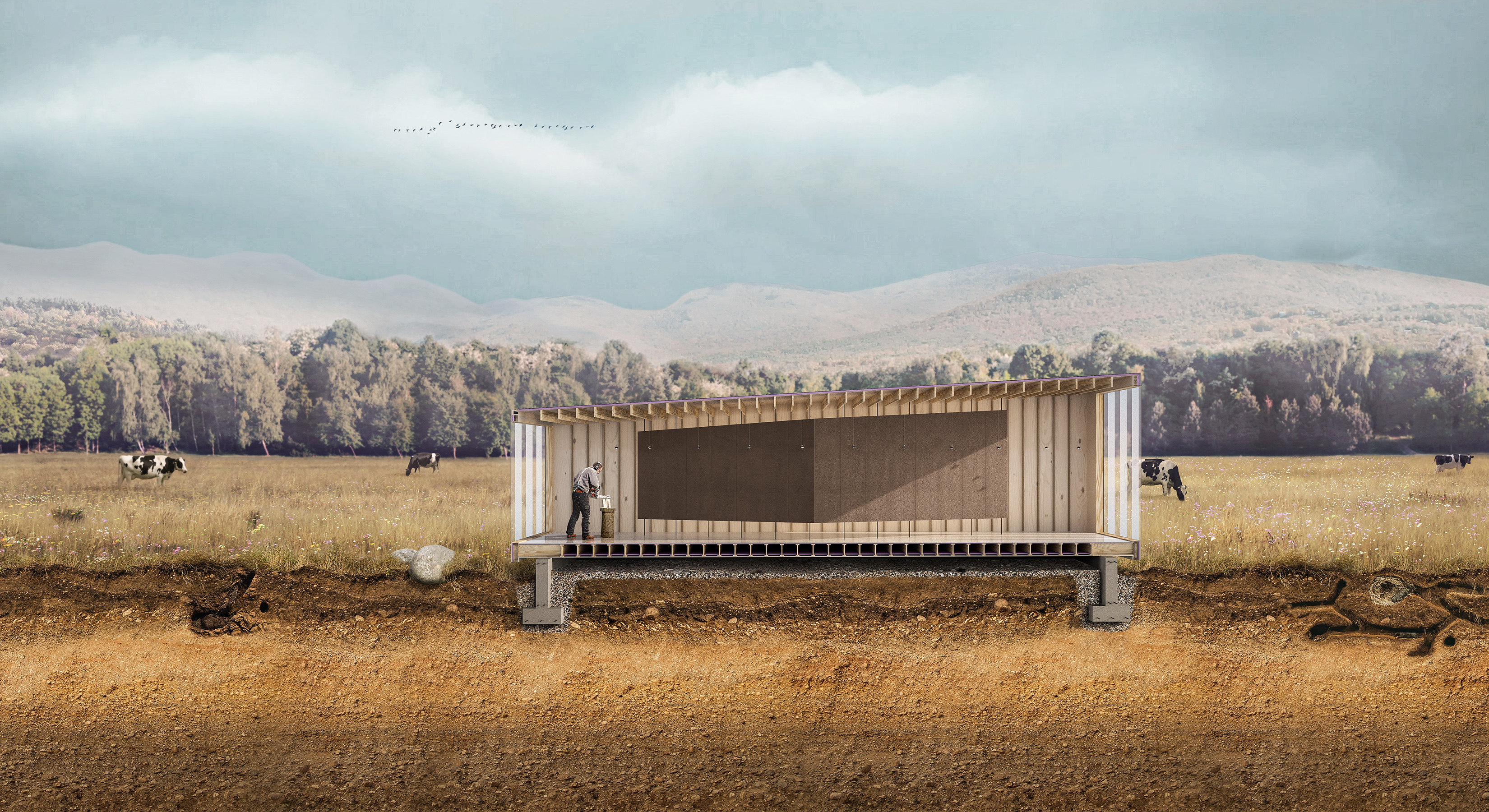 Given the prominence of the Vermont's mountainous landscape, this artist studio is configured to maximize ones connection with its surroundings. From one end of the space capturing the views of the bolder tree lines and at the other the majestic mountain range.
The primary work area is located within an implied viewing tube of inspiration, defined by partial height walls inside a rectangular cedar clad enclosure. The plan contains double-sided display walls, desk space, distinct working zones and back of house storage, all within one open space. A wood-burning fireplace exists at the hinge point inside, keeping the space functional during the cold winter months.
The studio, though small has multiple states of existence. The dappling of light, dynamic casts of shadows, the sound of rain hitting the metal roof, the feeling of cross breezes are the materials of inspiration for the artist in his domain.