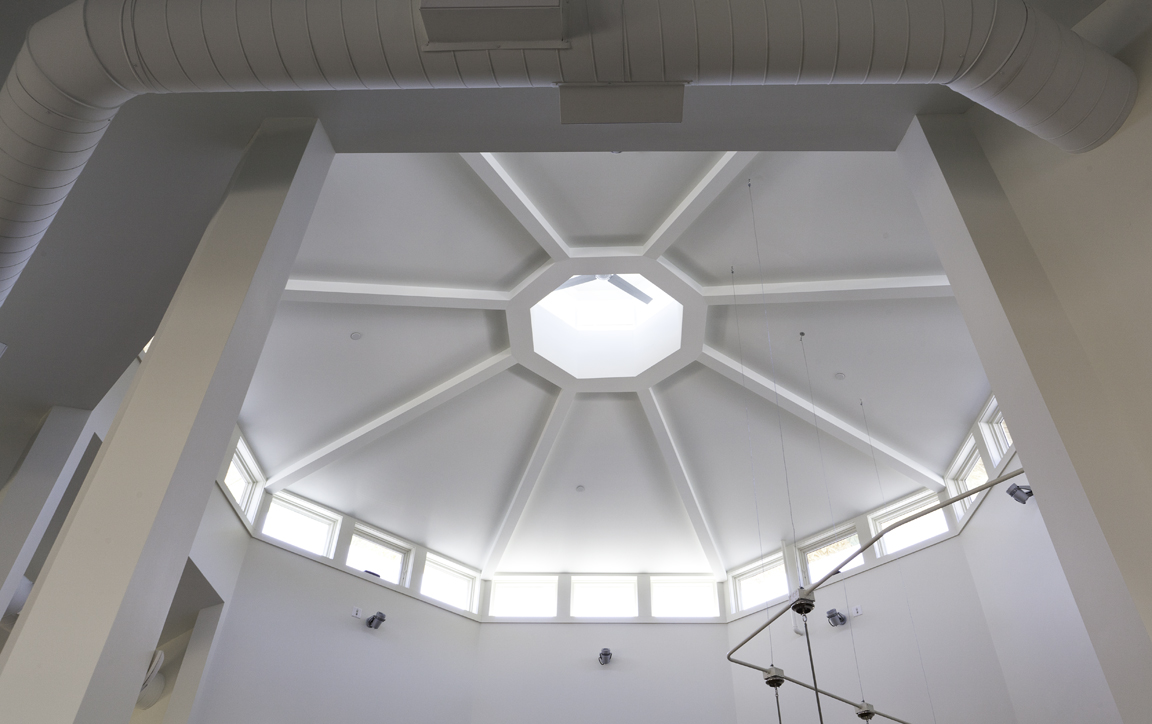 An existing Yacht Club in the resort town of Saugatuck, Michigan replaced their small 1950's seasonal building with two new buildings, a year round Clubhouse and a seasonal Sailing Center.  The Yacht Club has 300 family members and is in a residential area on the shores of Lake Kalamazoo, which connects to Lake Michigan.
The Clubhouse is an octagon with most rooms having access to the outside for utilization of the outside patios & boat docks, and affording views to the lake. The building's main central area has a tall illuminated cupola that becomes a beacon from afar and signifies the Club's location on the Lake. There is an array of large windows from all rooms for natural light and ventilation. Designed for year round use for a sailing community, the building opens to the outside with a large 18 foot folding door to a large patio for gatherings and social events. Blending the inside to the outside allows for many activities and seamless functions. Once inside, there are 180 degree views to the lake through the large windows and doors.
The Sailing Center building to the north is designed to accommodate a seasonal sailing school for teaching sailing to children. The building provides a multipurpose room for instruction and ancillary space for instructors and boat repair. Glass garage doors open up to the boat launch area. A roof top deck is provided for watching sailing races on the Lake and functions as a social gathering place for the members of the Club. This building can function independently of any events occurring at the main Clubhouse.
The buildings are sustainable with cross ventilation and ceiling fans that reduce the need of conditioning the building.
A new saltwater swimming pool was built next to the clubhouse and outdoor patio.