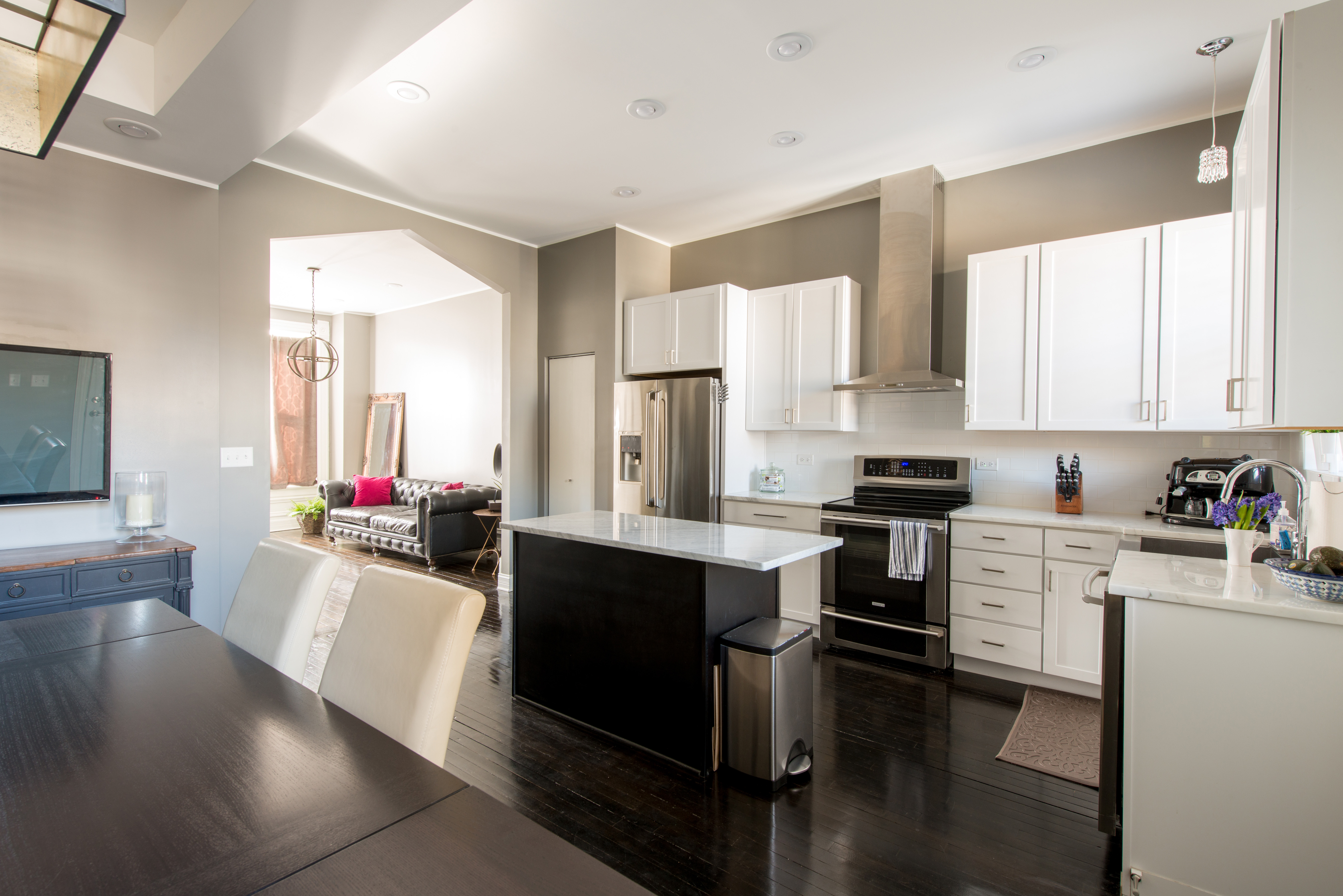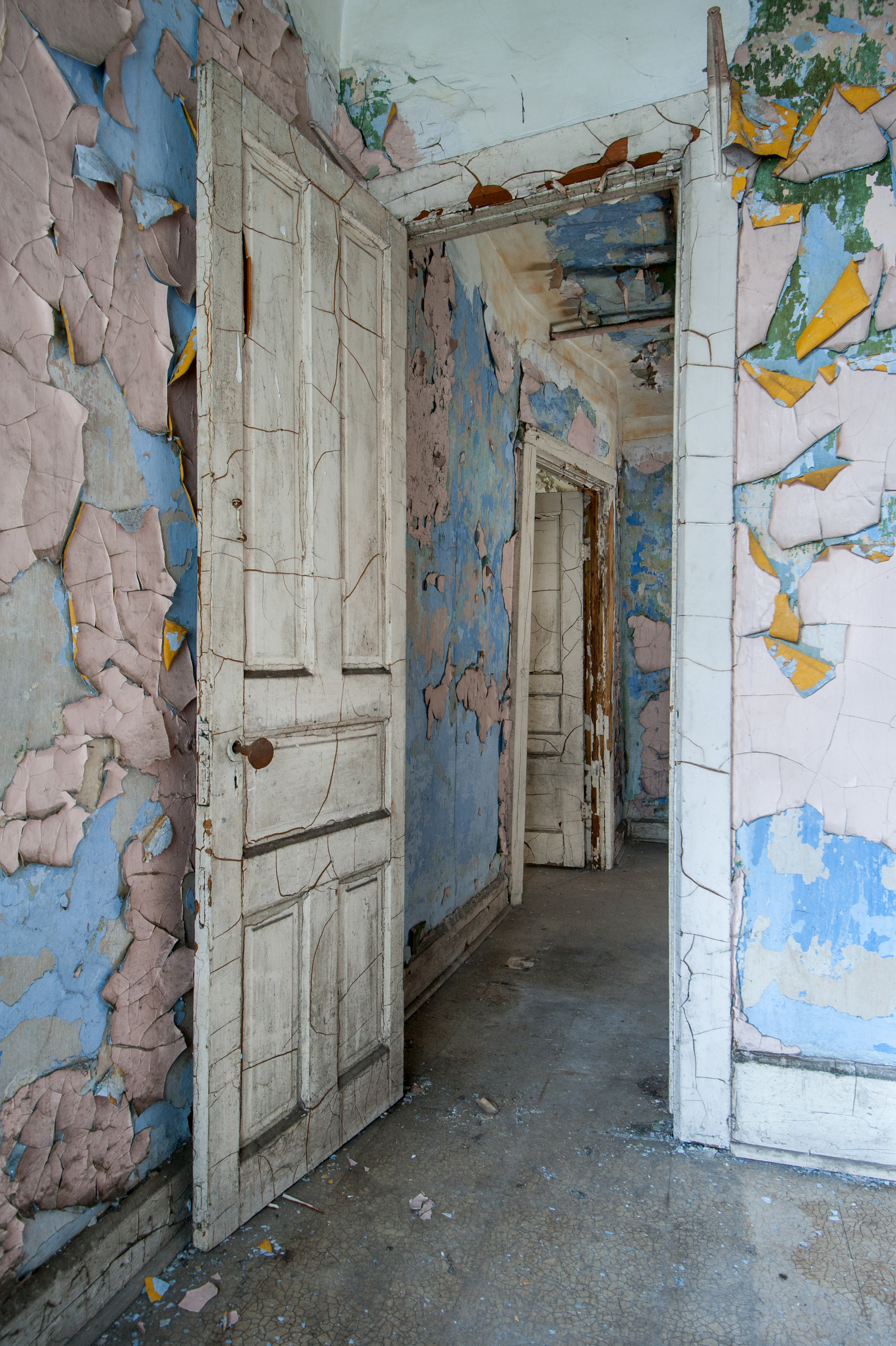 Located in the Pilsen Historic District of Chicago, a vacant and severely distressed three unit apartment building was restored and deconverted into a modern single family home.
Our client approached us after purchasing this building. He and his wife had lived in a large non-descript development for a number of years and were searching for something with more character and to be more firmly based within an established community. The small footprint – 729 sq ft per floor – provided an opportunity to create a unique vertical urban home.
Utilizing Historic Preservation Incentives for Private Owners, the home was designed in compliance with State Landmark renovation requirements in order to obtain a 12-year Property Tax Assessment Freeze.  Work included façade and window restoration as well as the preservation of historic interior elements – the existing foyer, living room, wood floors, and base trim – which were restored during the near complete gut renovation. With an additional focus on sustainability, energy efficient features include a solar thermal hot water system and advanced insulation with air sealing techniques. An energy review performed on the home resulted in a rating that exceeds energy code by 24%.
Chicago is a city of neighborhoods, and too much of that existing urban fabric is being lost to disinvestment, demolition, and replacement development. It is this existing building stock that reflects the history and context that defines our neighborhoods. Home buyers have endless options available to them in a city like Chicago and these kinds of extensive renovation projects can be fraught with many challenges. But the bold choice to renovate this simple building, serves as an example of the beauty, quality, and durability of Chicago's historic buildings and how these structures can be carefully and thoughtfully retrofitted with modern design and technologies, while preserving a vibrant neighborhood context.