OutCold Office Renovation
1001-5000 Square Feet
Firm: Silvestro A|B
Location: Chicago
General Contractor: Fricano Construction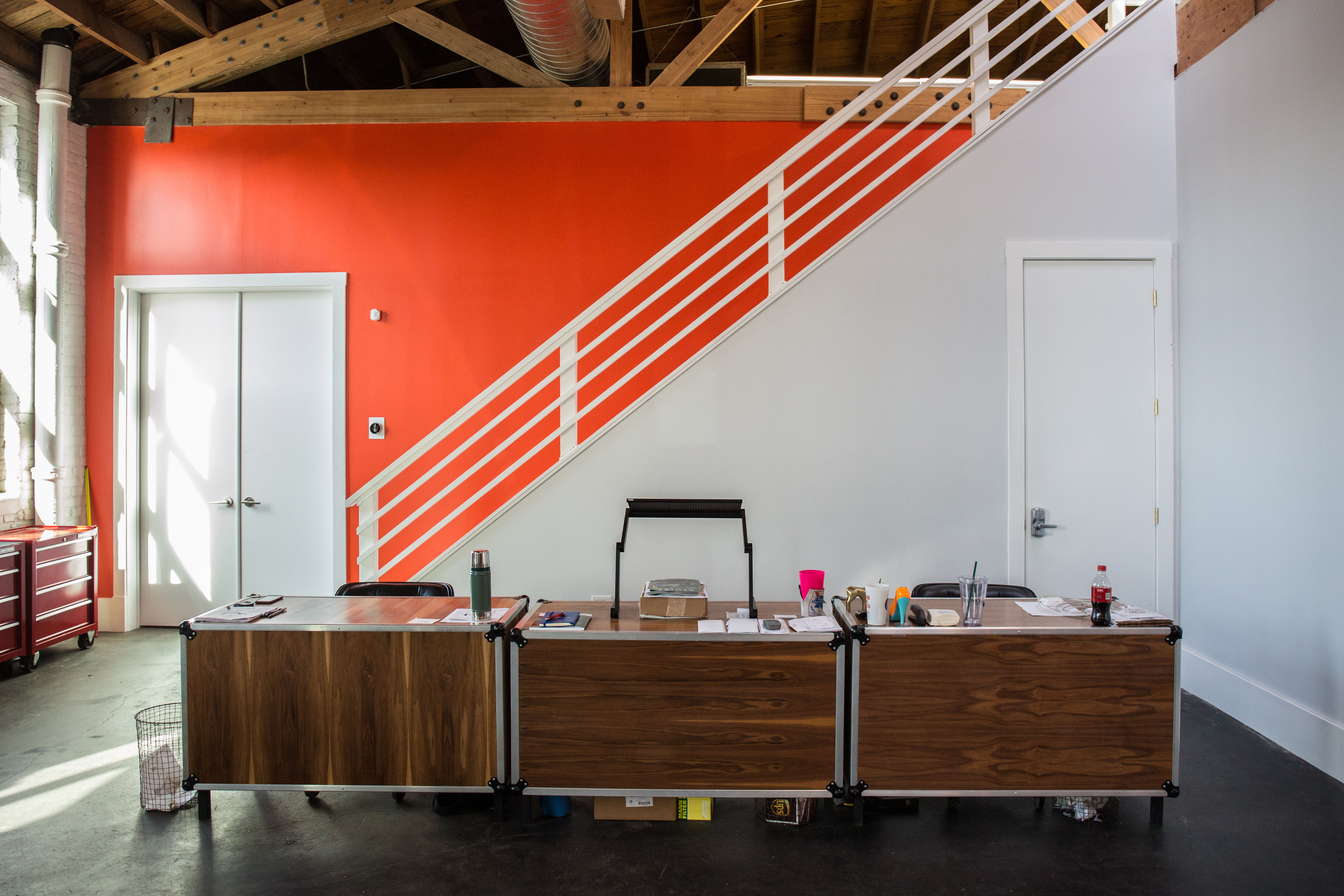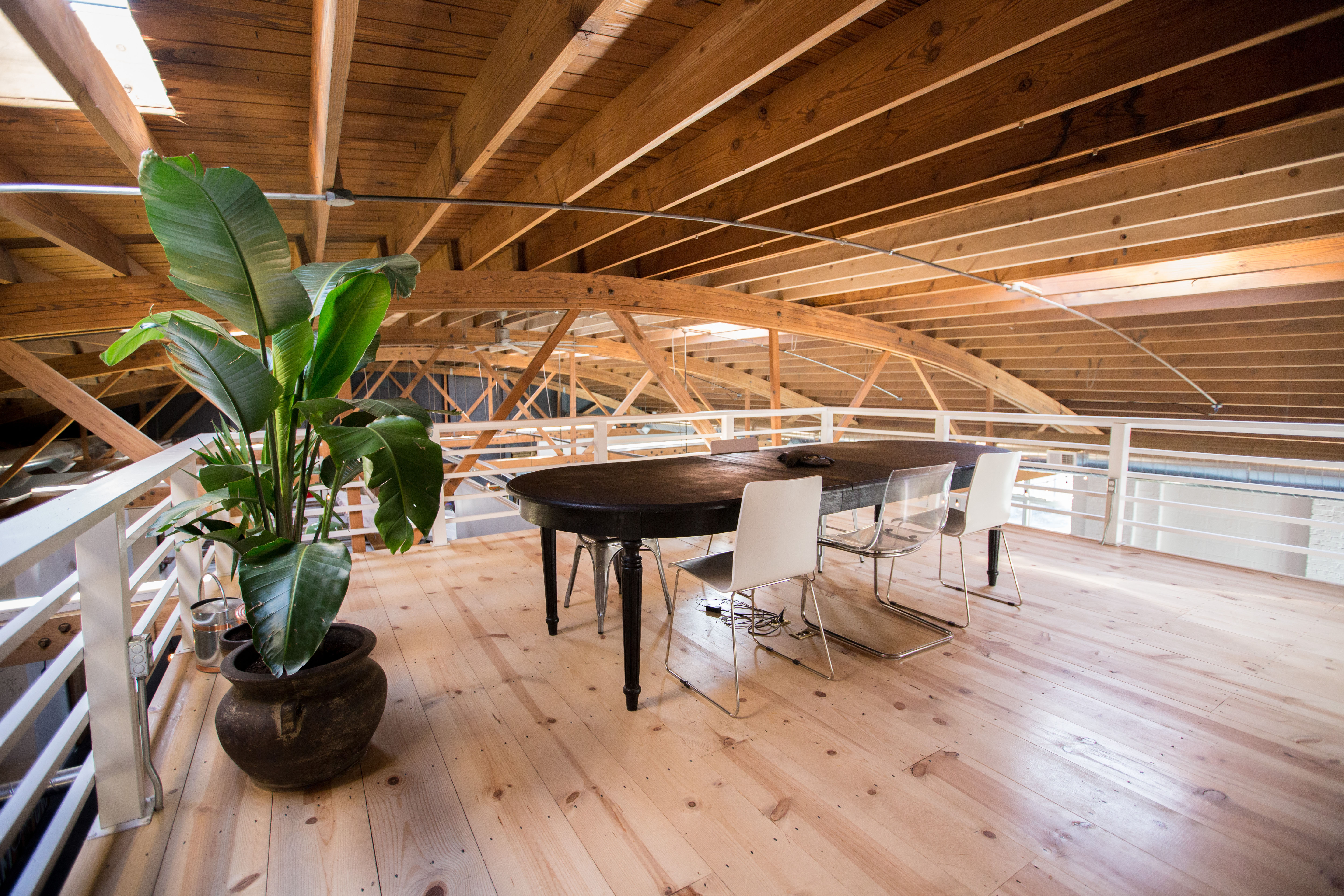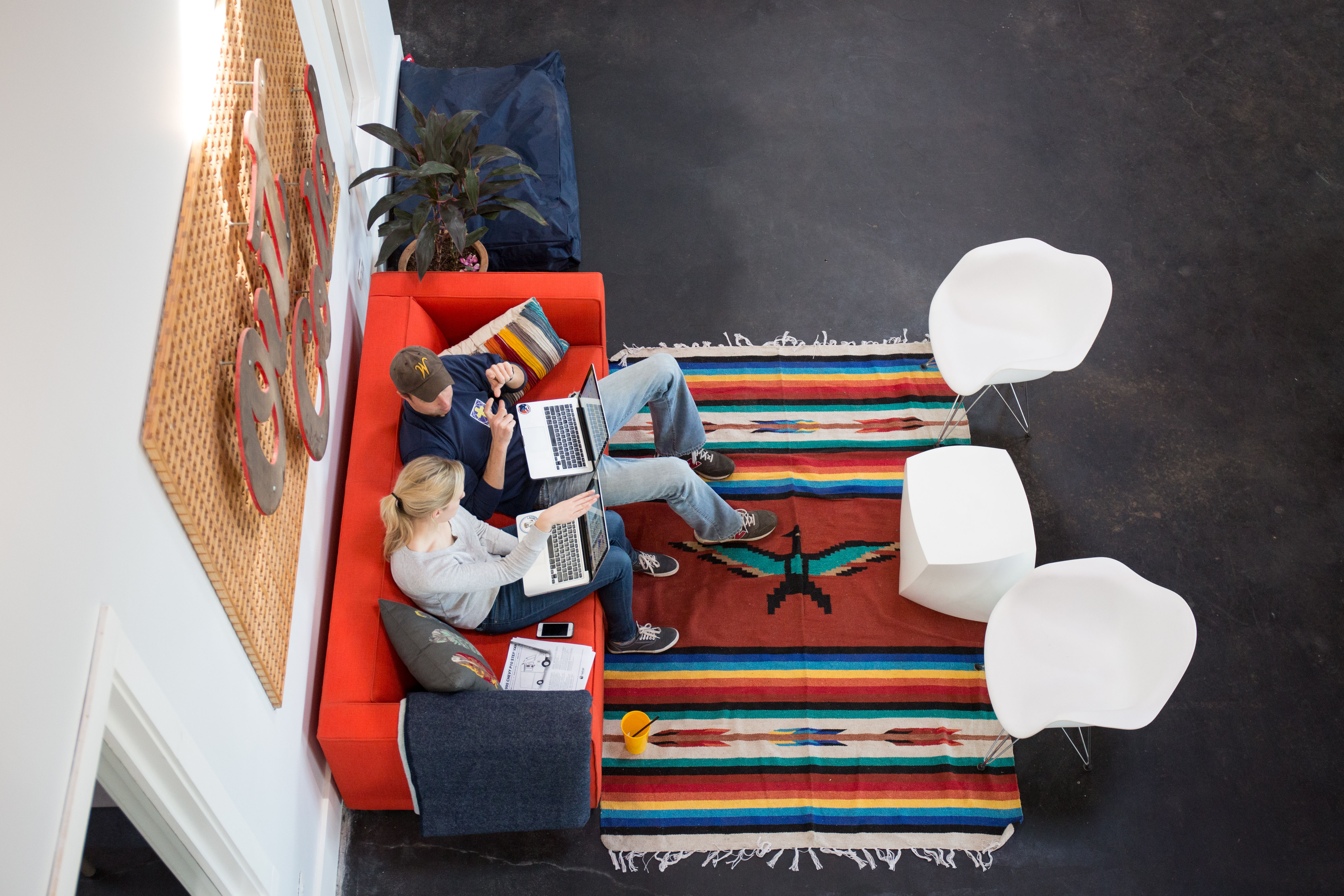 Project Brief: As a response to the challenge of providing a collaborative office environment alongside a vintage automobile storage/maintenance facility, Silvestro A|B worked with the founders of OutCold to create a space that will support both operations equally.  Drawing inspiration from the existing structure, the bay widths were used in determining the zones of the floor plan, while the bowstring trusses inspired a lofted conference room upon which the client can work amidst the chords.
Project Summary: OutCold is an action marketing agency in Chicago that has been steadily increasing their presence in the field for the past five years.  Silvestro A|B is a new architecture and construction firm in Chicago, recently expanding their reach into commercial markets.  Together, the team worked closely to develop a design that responded to the needs of a growing company with unique spatial needs.  A collection of vintage automobiles that are integral to OutCold's business needed to be stored and maintained within the same facility as the everyday operations of the marketing office.  The solution to this problem is a programatically split floor plan that keeps the "dirty" separated from the "clean" work spaces while maintaining visual access between both.  Above it all, a lofted conference room sits above and hovers over both areas.
Within the marketing office space, public and private spaces were designed to allow an informal everyday workflow while allowing employees to cloister themselves in smaller spaces for private phone calls or sensitive meetings.
At the entry to the space, a lobby was created and furnished to feel like a living room, and is adjacent to a kitchen and bar area, further extending the nature of a balanced work/live experience that so many young companies strive for these days.
Outcold has now been inhabiting the space at 2848 W Chicago Avenue for half a year now and the new space has supported the growth of their business and the spirit of a company founded on the principles of re-invigorating classics with creative energy.