Whale Bay
Honor Award
Firm: Optima DCHGlobal, Inc.
Location: Kerikeri, New Zealand
Client: Whale Bay Limited
Contractor: Optima DCHGlobal, Inc.
Consultants: ISPS Consulting Engineers, Opus International Consultants Ltd., Bell Construction Ltd.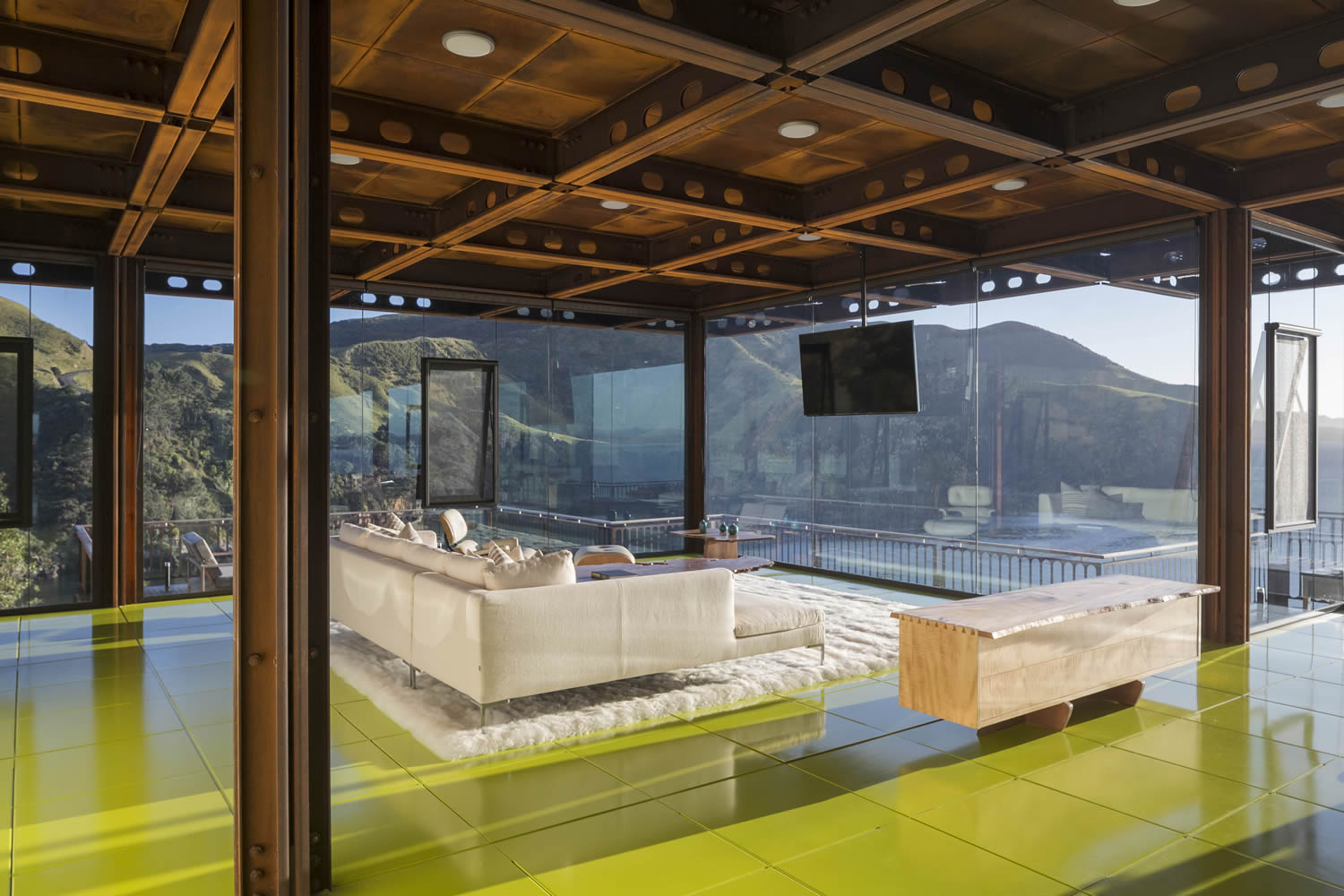 Located in Kerikeri, New Zealand, Whale Bay is a product of an architectural solution that utilizes a sustainable, modular, prefabricated building system derived from one flexible and repetitive detail: The Structural Connection. Composed of recycled cor-ten steel, the structural connection is a standardized connector joining the components of the building system allowing for a modu-lar two-way structural grid and forming the three-dimensional framework for a 7-foot horizontal module and 1-foot, 3-inch vertical module. The execution of the design in accordance to the 3-D framework allowed automated fabrication with precise and efficient construction. The entire exposed structure of con-nectors, beams, columns and floor/roof plates were assembled into compo-nents in the United States and sequentially transported to the jobsite in New Zealand for erection by local labor. "It's fantastic!" one juror exclaimed. "It is one idea that does a lot."
The goal of Whale Bay was to further develop a simple, flexible, sustainable building system that is adaptable to a broad range of different climates and terrains while creating a distinctive connection to nature by dissolving the division of interior and exterior space. The connector advances this goal by allowing Whale Bay to sit lightly on the land with cantilevered floors mini-mizing site disruption on a ridge that falls in three directions and is bordered by cattle and sheep stations, giving complete privacy and unobstructed views. "The detail is relentless, obsessive in its modernity," another juror commented. Nature is integrated into the building through the structure and the building envelope, comprised completely of low-E UV-protected laminated glass with a heat-reflective coating. The glass acts as a canvas for nature's reflections of both color and texture.