Whale Bay
Special Recognition
Firm: Optima DCHGlobal, Inc.
AOR: Optima DCHGlobal, Inc.
Location: Kerikeri, New Zealand
Client: Whale Bay Limited
Contractor: Optima DCHGlobal, Inc.
Consultants: Bell Construction Ltd., Rudolphs Limited, Opus International Consultants Ltd., ISPS Consulting Engineers
Photos: Patrick Reynolds, Patrick Reynolds Photography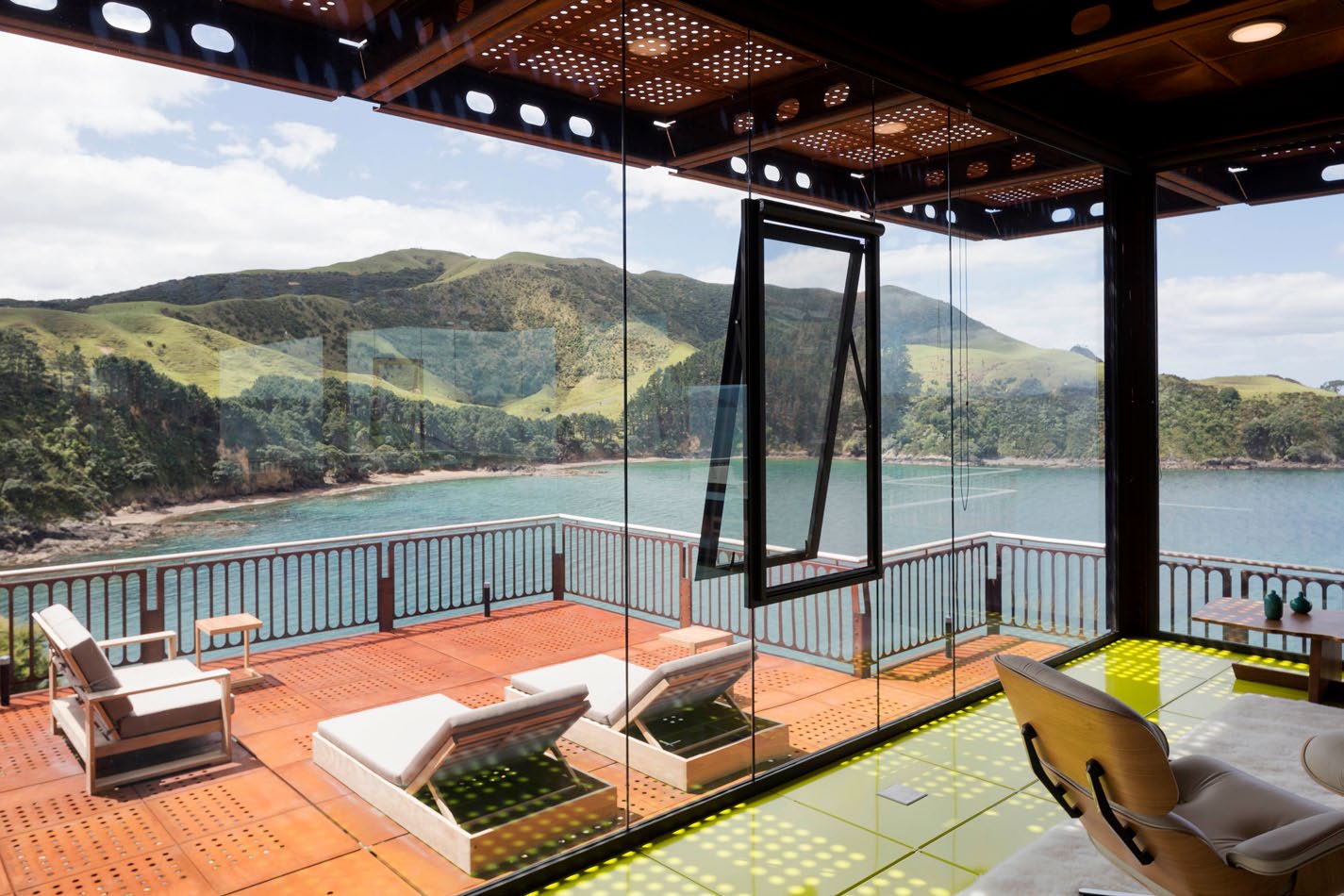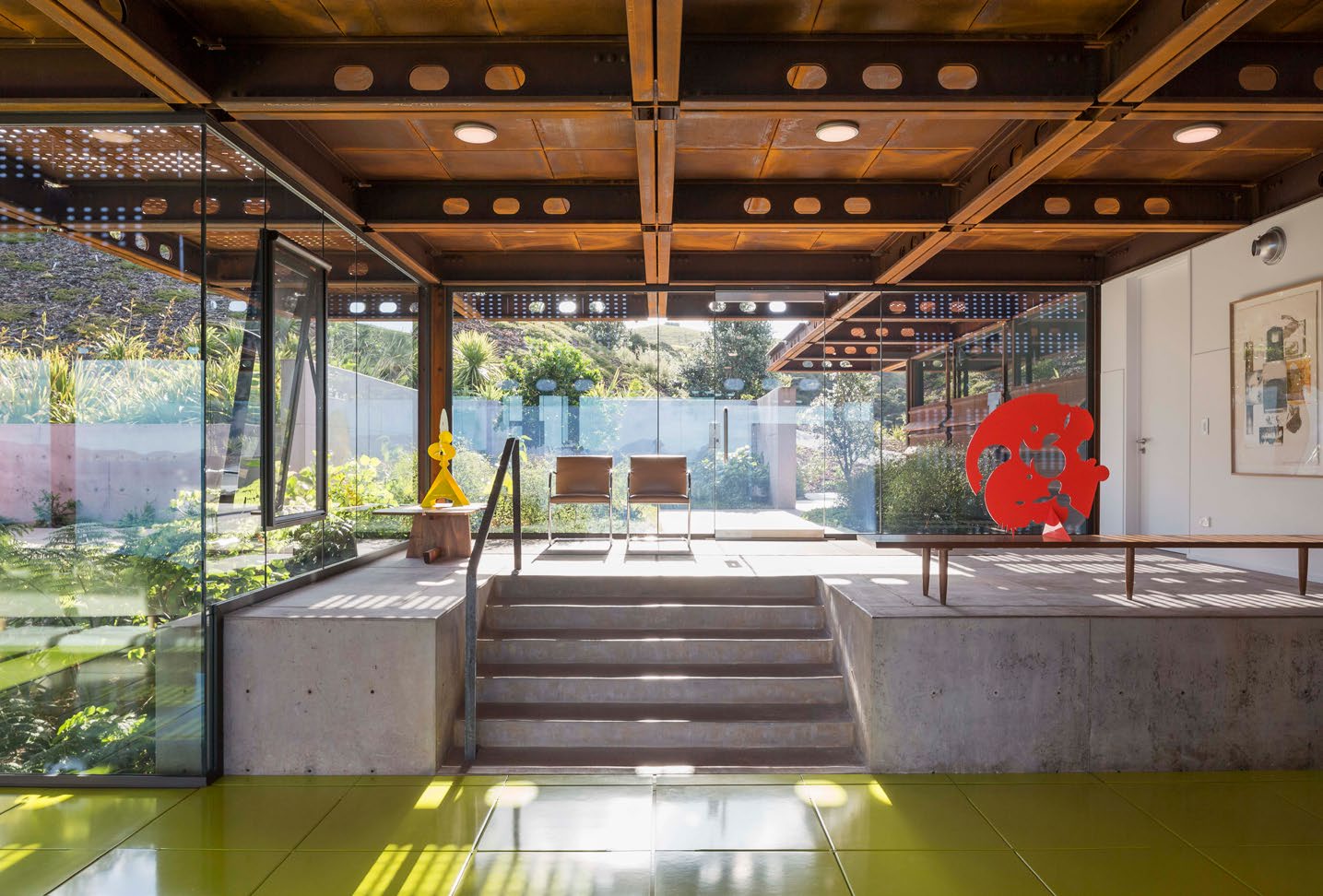 Located in Kerikeri, New Zealand, this private residence by David Hovey & Associates, Inc. is constructed with pre-fabricated beams, columns, connectors and plates that are assembled into components in the shop and sequentially transported to the jobsite for erection. Overlooking the scenic Whale Bay, nature plays a crucial role in the building both in materials and views: the building envelope is comprised completely of Low-E UV-protected laminated glass with a heat-reflective coating. The glass acts as a canvas for nature's reflections of both color and texture.
"This is the future of building," one juror said. "The 'erector' model is perfect for creating a sustainable structure that goes beyond the flat-pack. It's innovative and exciting technology."