Unit 3E
Citation of Merit
Firm: Vladimir Radutny Architects
Location: Chicago, IL
Client: Daniel Friedman
Contractor: Harder Brothers, Inc.
Photos: Bill Zbaren, Bill Zbaren Photography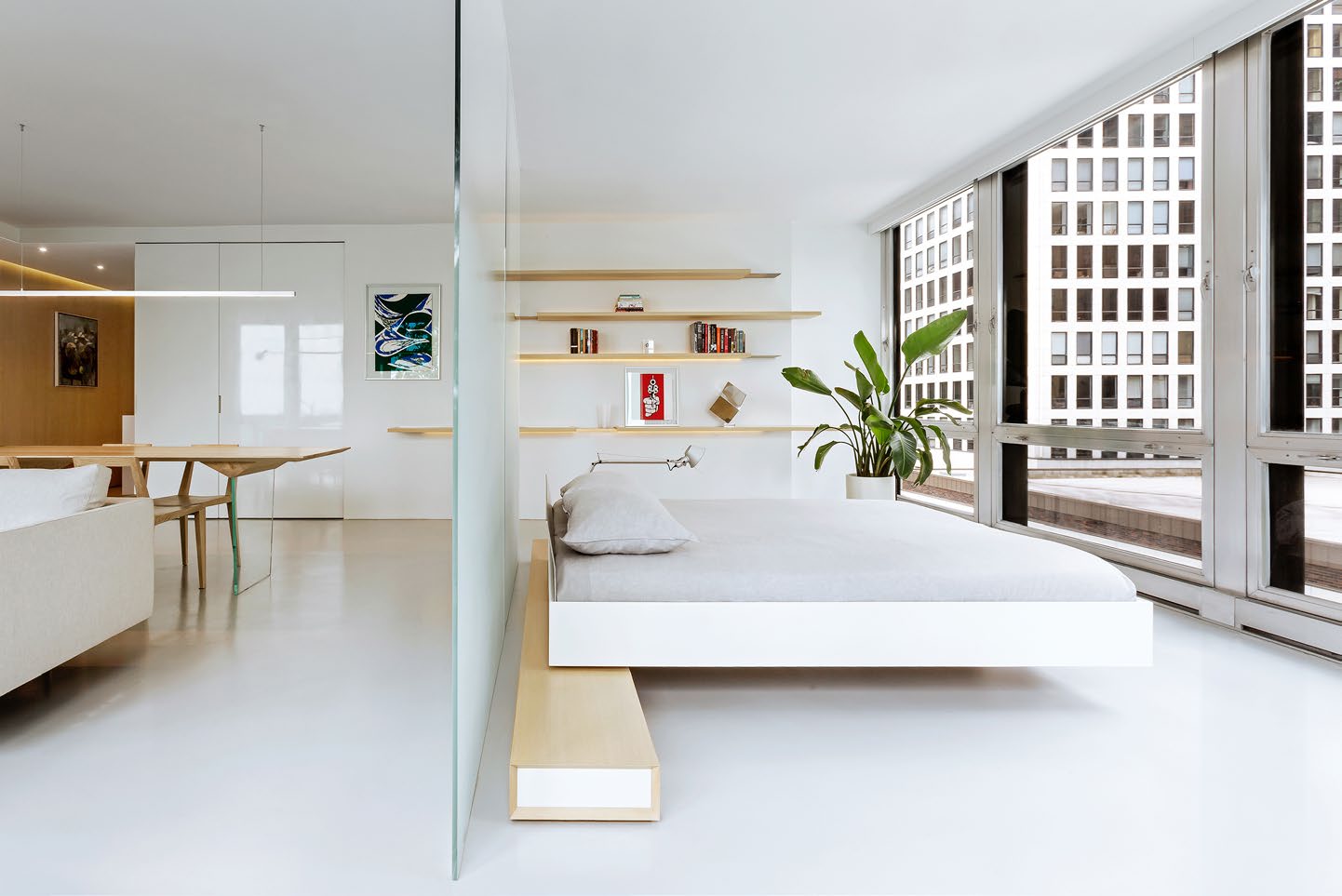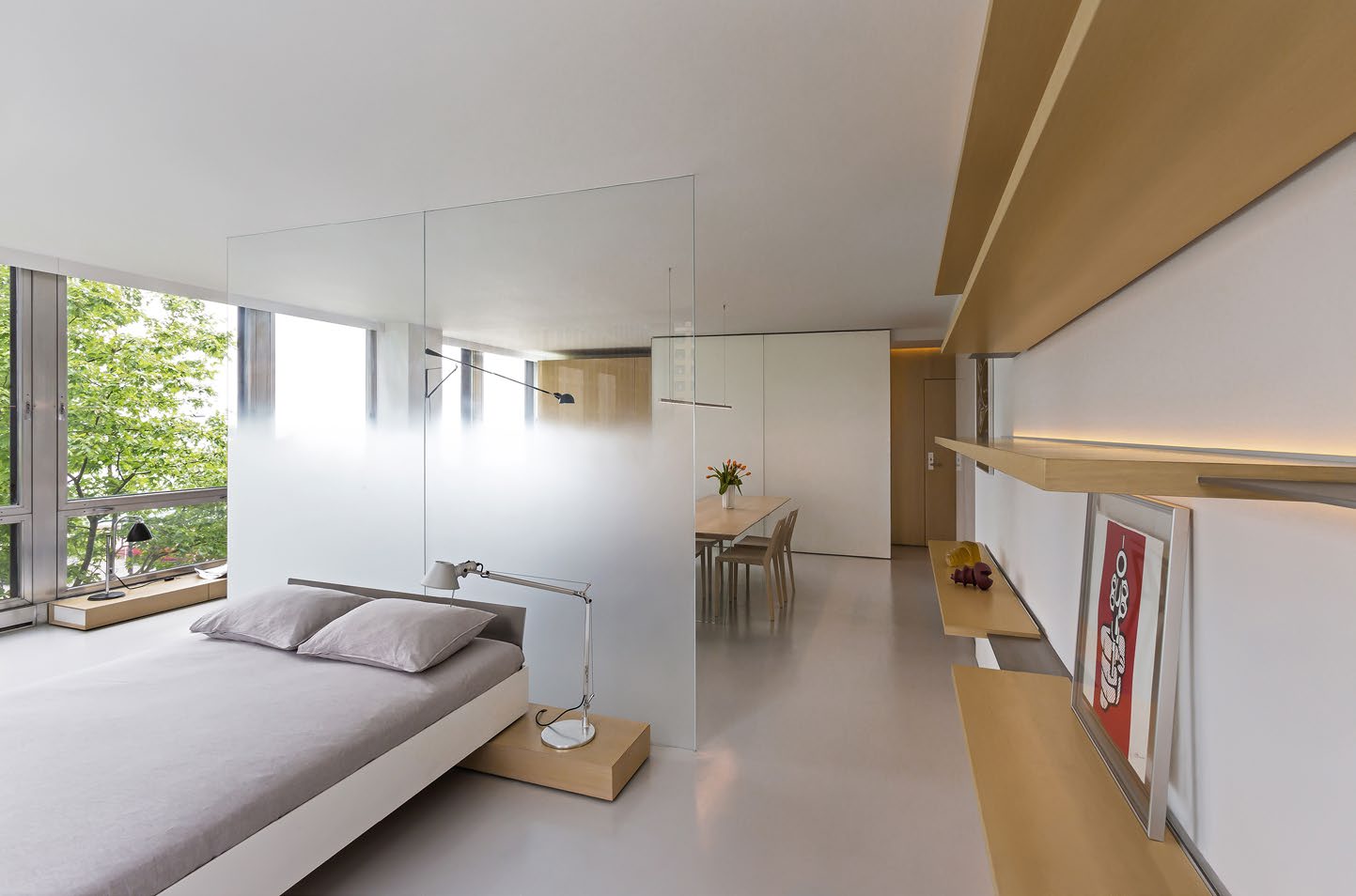 Vladimir Radutny Architects worked closely with the owner of Unit 3E to achieve one clear goal: to produce unobstructed views of the lake from any vantage point. By rearranging the living and sleeping spaces, installing gradient glass panels to separate space and provide privacy (without sacrificing light), and providing storage with low-profile millwork, this goal was achieved. The jury also enjoyed the use of layered glass, which borrows light from the bathroom and draws it into the kitchen.
"It is a simple concept that was well carried out," one juror said.