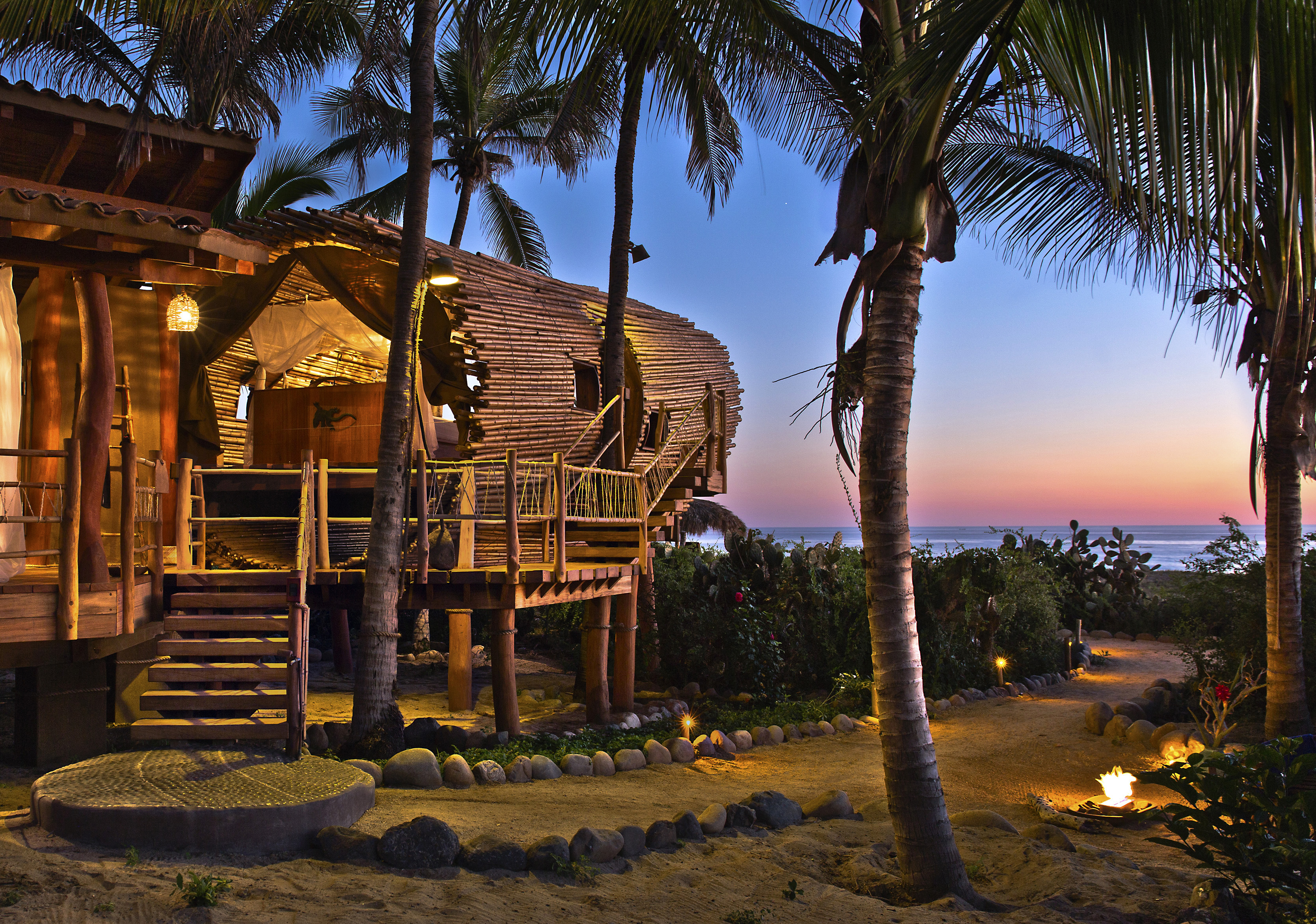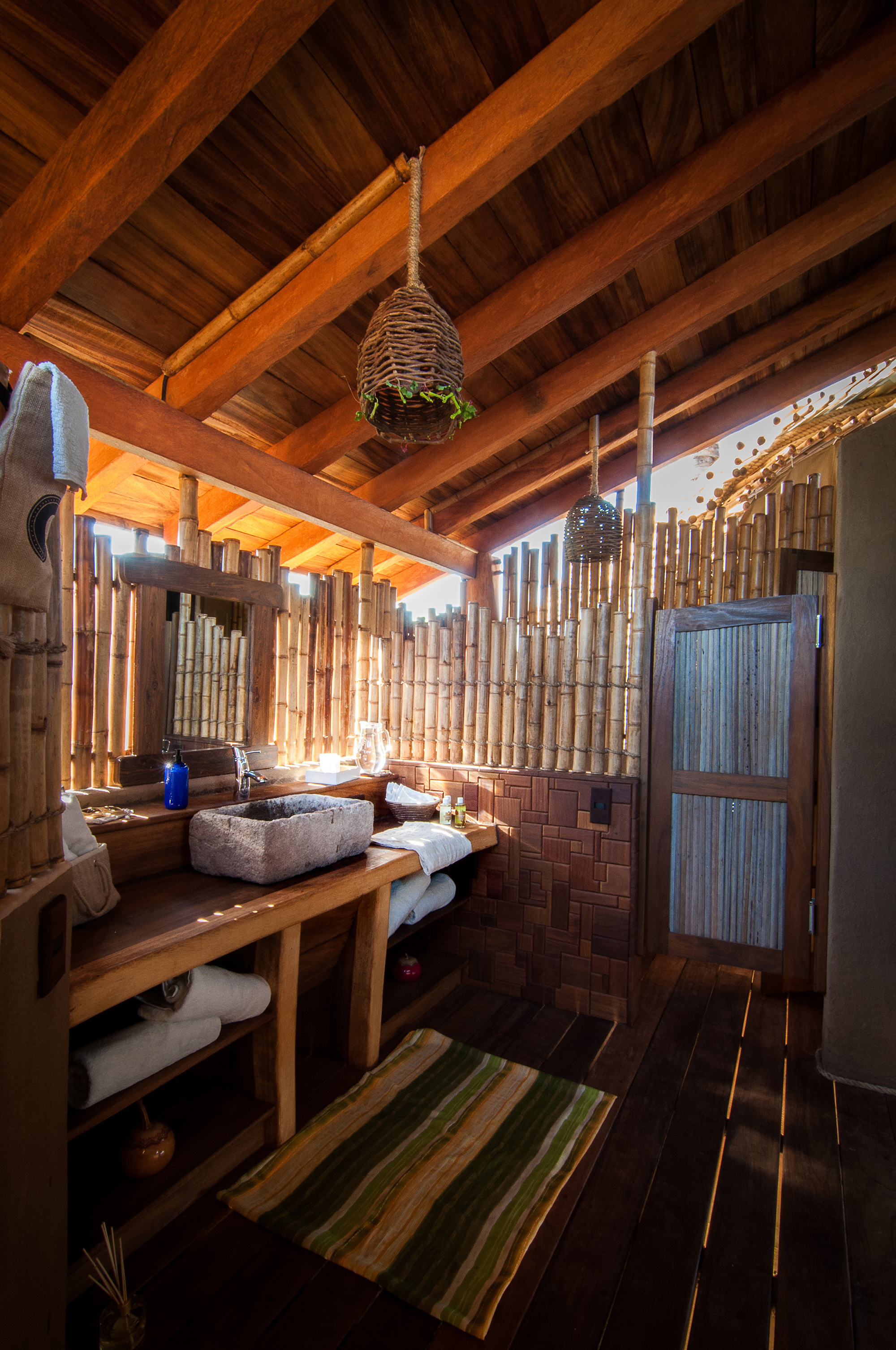 Stroll the one mile beach of this 12 key 200 acre eco-resort, what draws your gaze is an elliptical shaped bamboo wrapped platform hovering somewhere between the canopy of palms above and green shrubbery below.  This perch is the beachfront bedroom of the 700sf bi-level treehouse suite.
Upon approach, though hard to distinguish interior from exterior, there is an open air lower-level lounge and upper-level perch. Exposed wood beams provide a textural ceiling for the lounge and bathroom, where local wood slab is countertop, carved stone is sink and hand laid pebbles create the shower floor.  The shower roof is intentionally peeled back to reveal palm trees by day and stars by night. With all water heated by solar, water recycled, all electrical provided by 100% solar power and all-inclusive yoga classes, the impassioned eco-traveler or curious explorer finds harmonious balance with the surroundings and one's self.
The perch removes all unnecessary elements to deliver an au naturel retreat. Curved wood door perfectly arches to the bamboo perch's radius. Minimal locally made furnishing deliver unobstructed front and rear views, while hatch windows scatter about for continual peeks of nature and support passive cooling. Interior and exterior bamboo shoot reflects splaying branches of a true perch. Locally sourced woods create the perch edges of floor, ceiling and wall, each stagger as the randomization of elements found in nature. Nudging guests beyond their comfort, a two-person floor hammock with unobstructed views down gives a true sense of suspension.