The Intrinsic School
Special Recognition
Firm: Wheeler Kearns Architects
Client: Intrinsic School
Contractor: Clune Construction Co.
Consultants: Wolff Landscape Architects, Enspect Engineering, McGuire Engineers, Inc., Terra Engineering, Threshold Acoustics
Photos: Steve Hall, Hedrich Blessing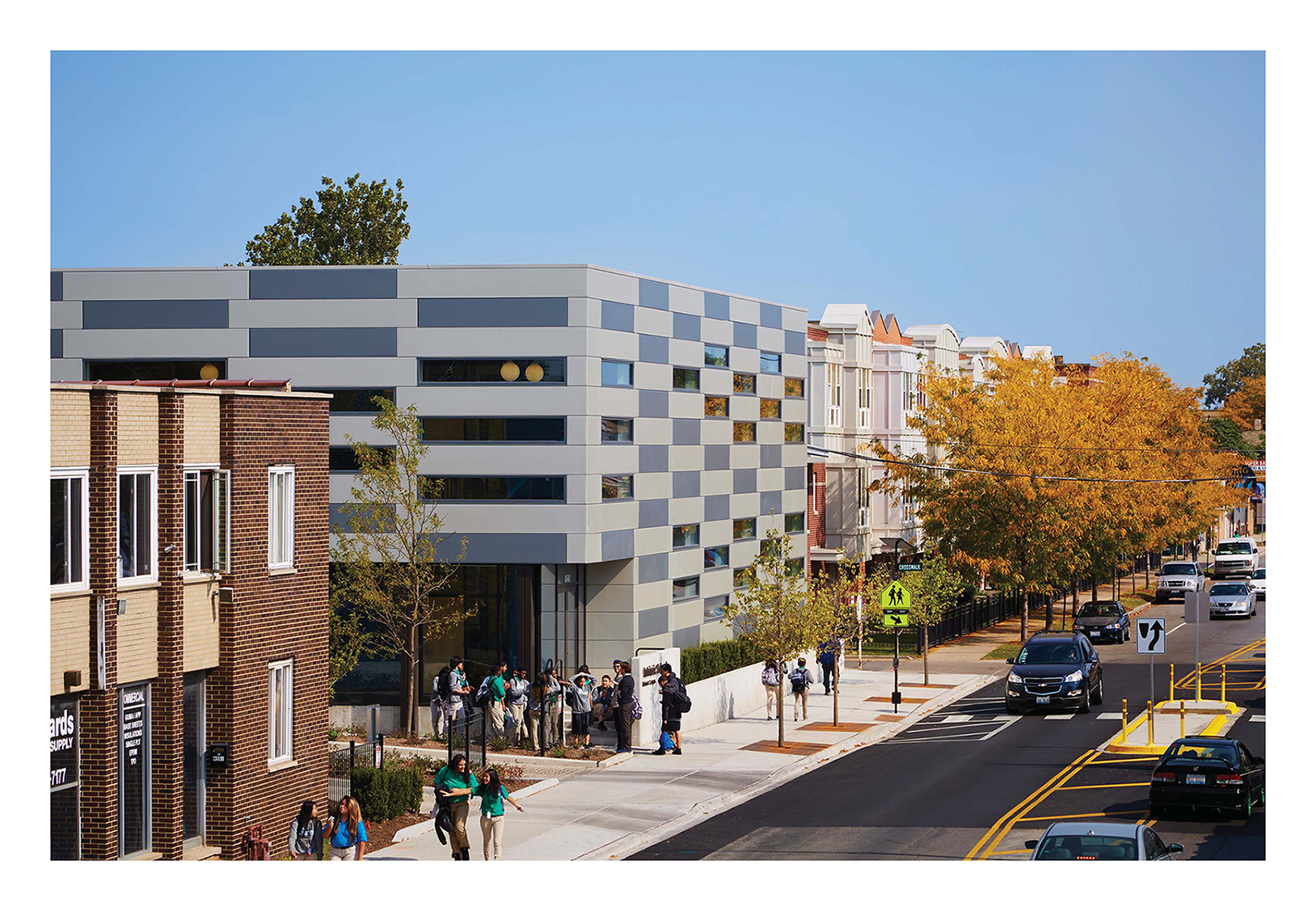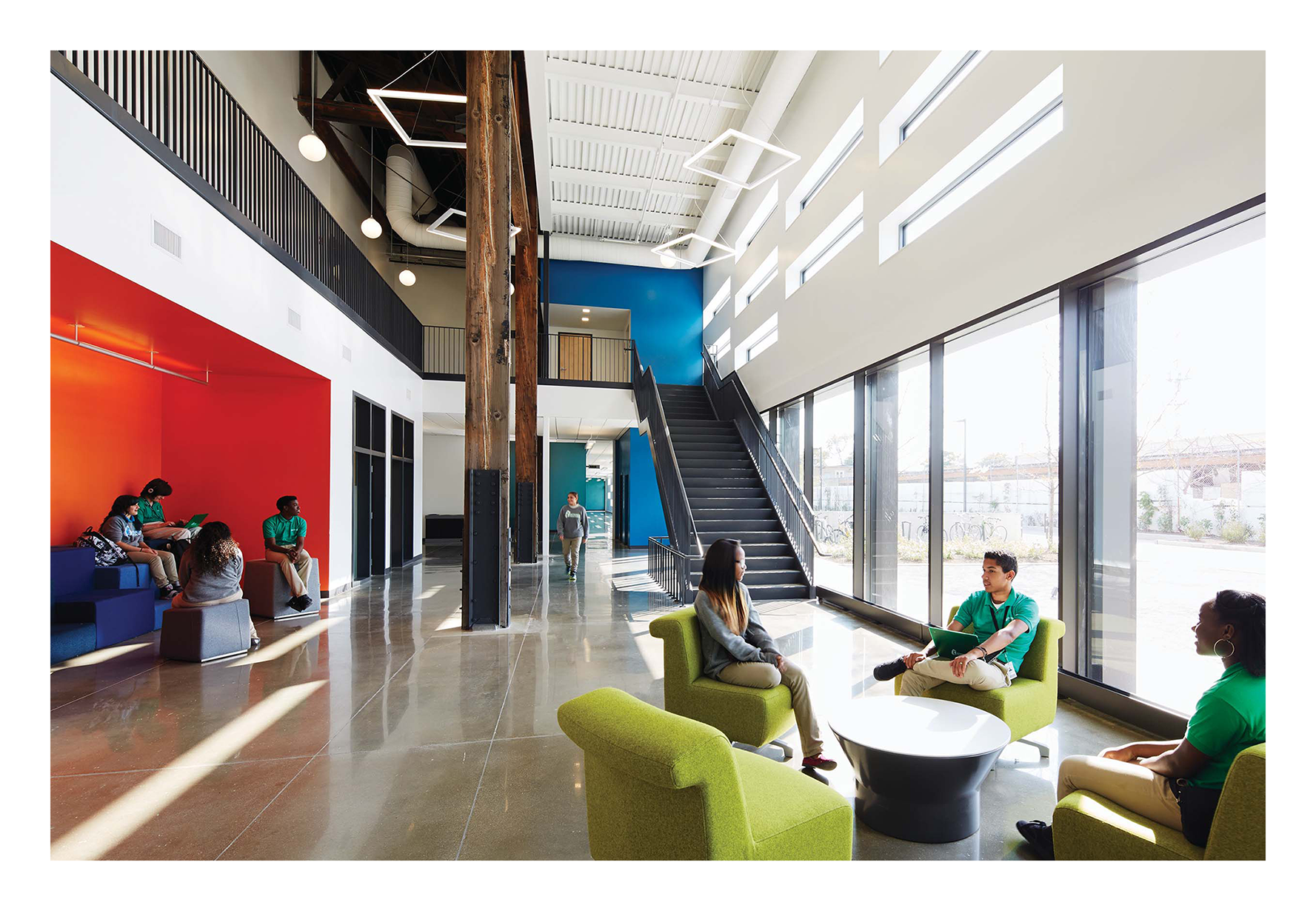 Built in a shuttered lumberyard building, the Intrinsic School is a fascinating adaptive reuse project. Seeking a new type of learning space in an underserved area, the column-less structure was perfect for the firm to develop active learning "pods" that promote encounters between students of different abilities and backgrounds, enriching their experiences.
Seventy-five percent of the existing buildings, some over 100 years old, were preserved and left exposed within the new envelope. The combination of new and old reflects a curriculum where online learning is blended with traditional teaching. "Seeing fragments of the original structure is very surprising," one juror said. "it creates lots of flexible work spaces and interesting learning environments," said another.