Parkside of Old Town
Citation of Merit
Firm: Landon Bone Baker Architects
Location: Chicago, Illinois
Client: Holsten Real Estate Development Corporation
Contractors: Linn-Mathes Inc.
Consultants: Prism Engineering, McKay Landscape Architects, CEA&A, Unity Design, Inc., Lehman Design Consultants, Inc., Cynthia Winter Architects LLC, Smith & Smith Associates, Inc.
Photos: David Schalliol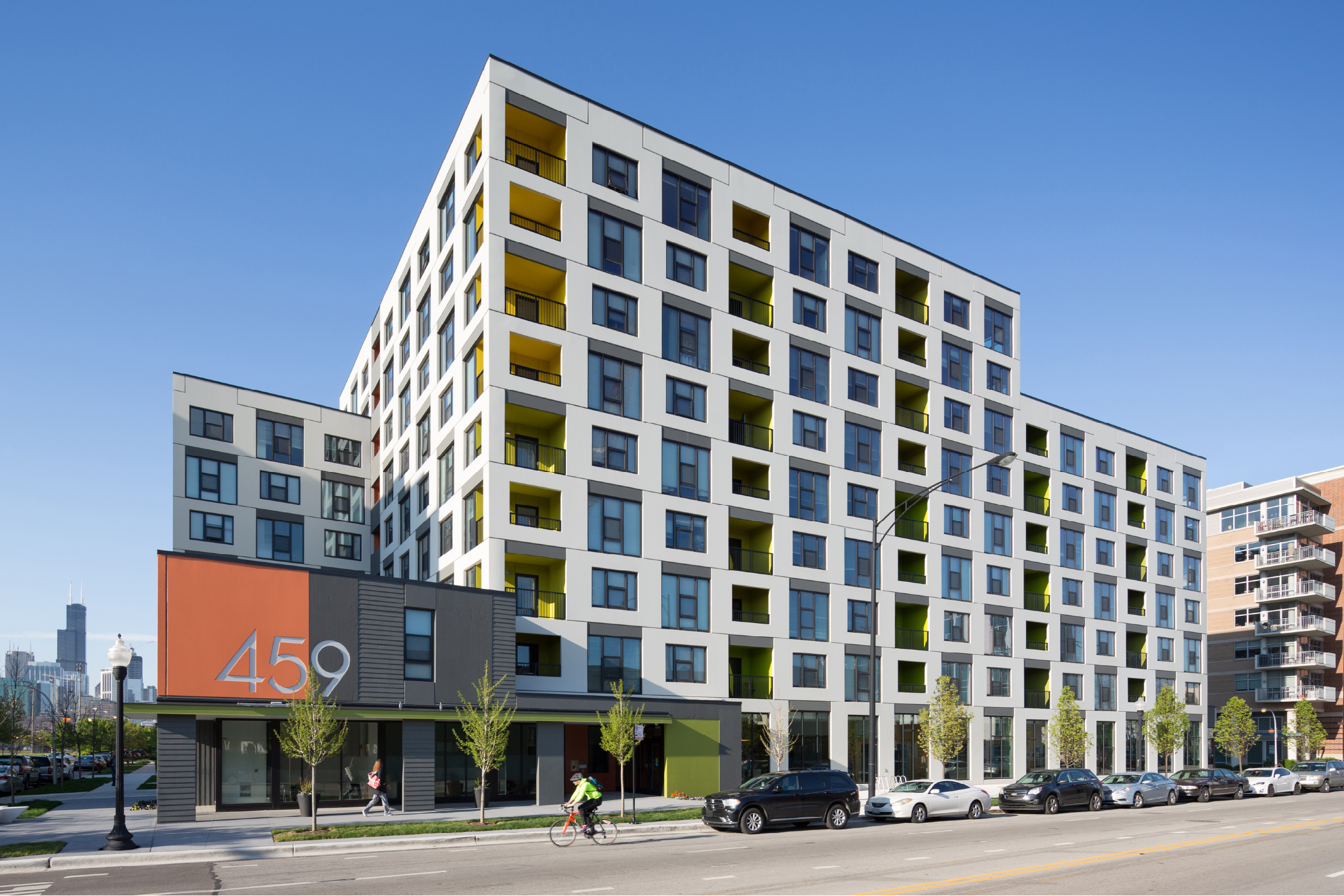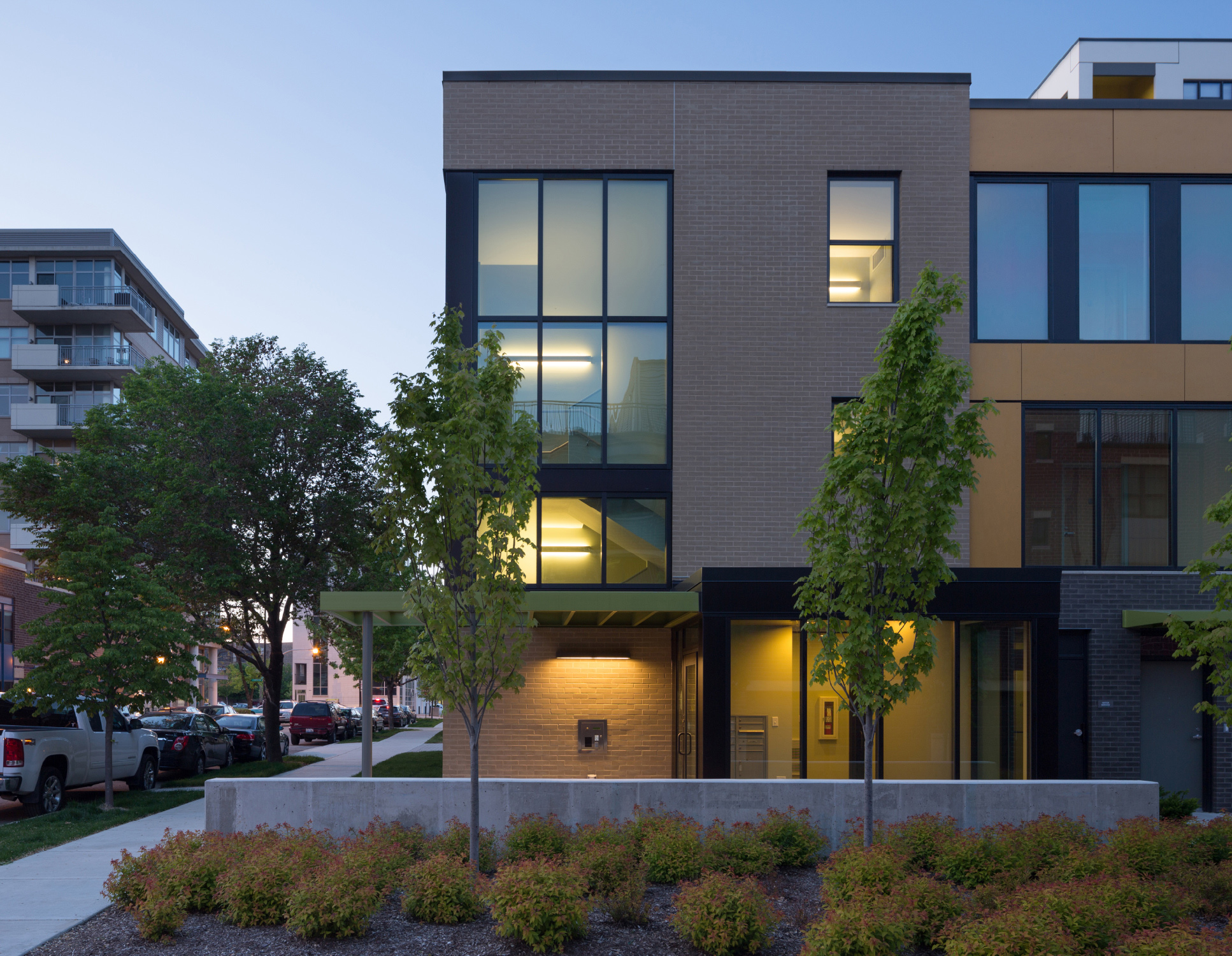 As a part of the Chicago Housing Authority's Plan for Transformation, Parkside of Old Town shifts the old public housing model to a mixed-income strategy. Built using pre-fabricated concrete panels in a "checkerboard" pattern, the structure doesn't appear heavy and respects the existing street facade. "I'm sure this was very cost effective, and it looks really good," one juror said. "Though it respects existing facades, it breaks up the ordinariness." The structure also includes community spaces and a heavily landscaped courtyard.
"The program is smart, yes, but the building itself looks like something that can be replicated easily," said a juror.