Optima Sonoran Village
Honor Award
Firm: David Hovey & Associates Architect, Inc.
Location: Scottsdale, AZ
Contractor: Optima Construction, Inc.
Client: Optima Sonoran Village Phase I LLC, Optima Sonoran Village Phase II LLC
Consultants: Peterson Associates Consulting Engineers Inc., PK Associates
Photos: Bill Timmerman, Bill Timmerman Photography
Sonoran Village is a mixed-use residential community in downtown Scottsdale, Arizona on 10 acres and comprised of three 7-story buildings, one 3-story building, and one 11-story building. The project features a highly articulated façade with an innovative vertical landscape system, which enables plants and vines to grow on the edge of the building creating shading and privacy for units below. The jury was especially impressed with the relationship between foliage, landscape and façade. Said one juror, "it doesn't feel at all like the desert."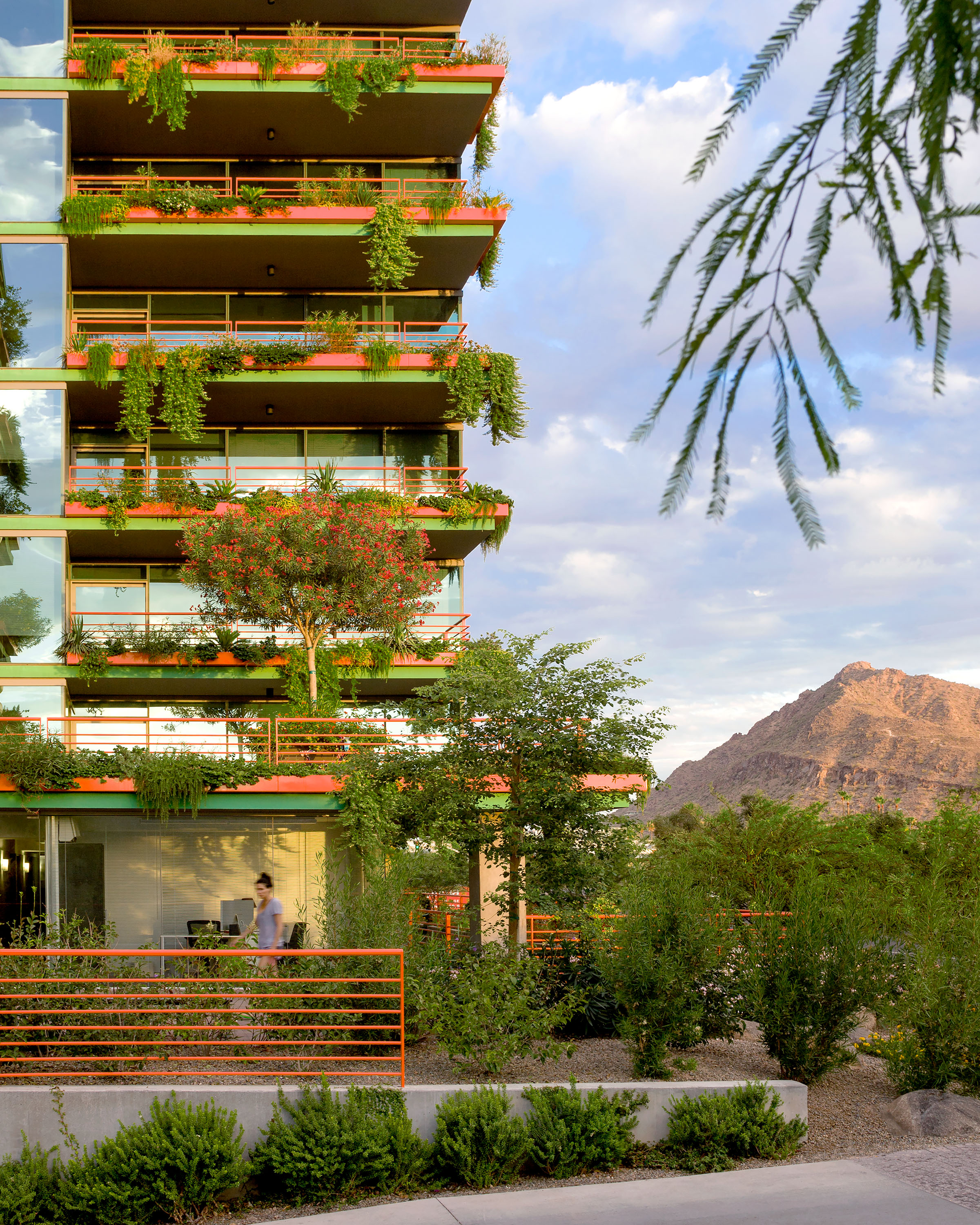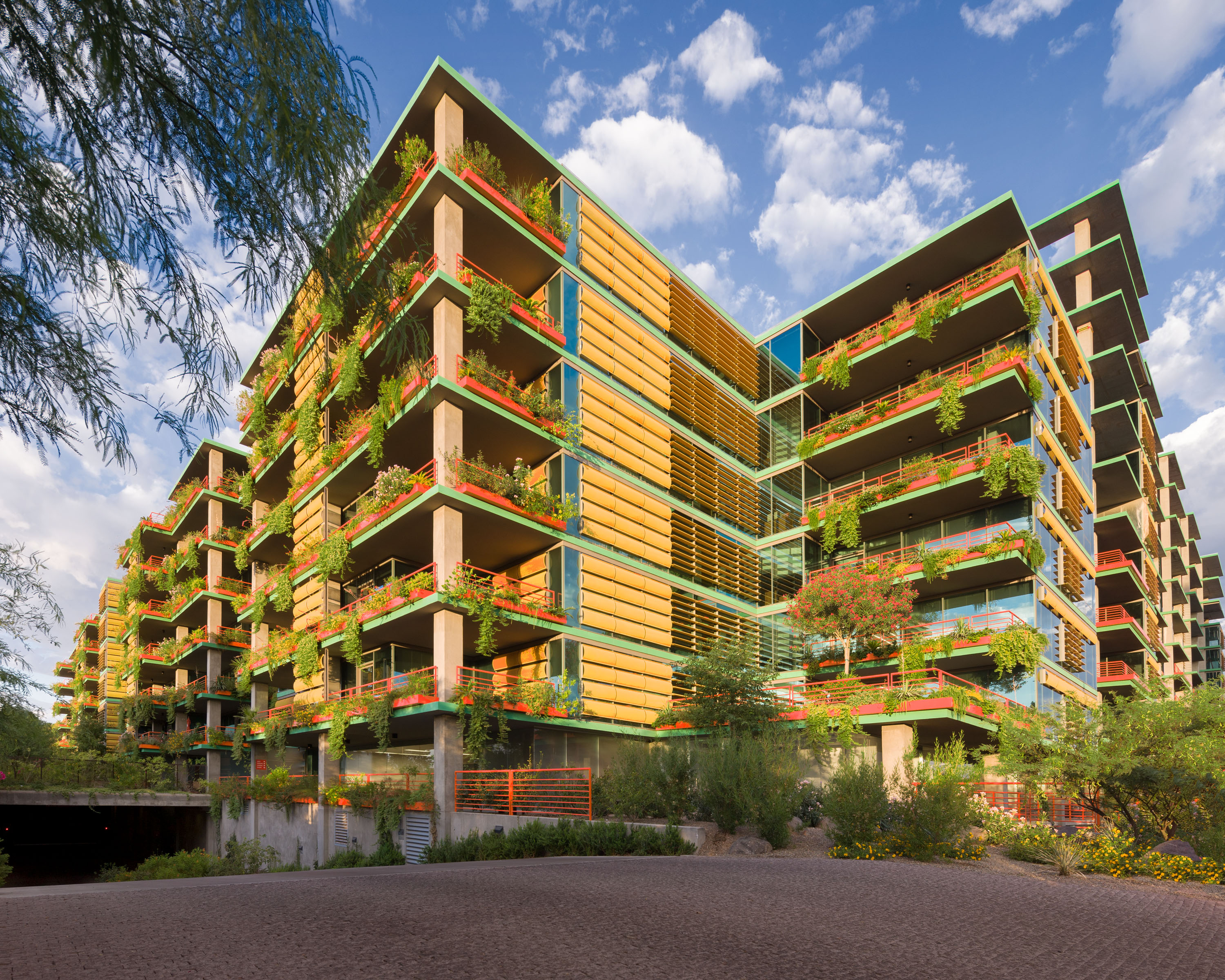 Part of this excitement came from the collaborative nature of the project: color palettes were chosen from native, low-water desert plants in bloom resulting from a research project with Arizona State University. Jurors called the color scheme "rigorous." The firm took several years to painstakingly research and experiment alongside ASU to determine the palettes.
Not only does the project transcend the stereotypical image of the desert landscape, but it also employs design elements to naturally mitigate climate. The project integrates high performance glass and perforated sunscreens that protect the interior from the desert sun while also allowing for natural light. The terraces integrate with interiors, allowing residents to easily access the outdoors.