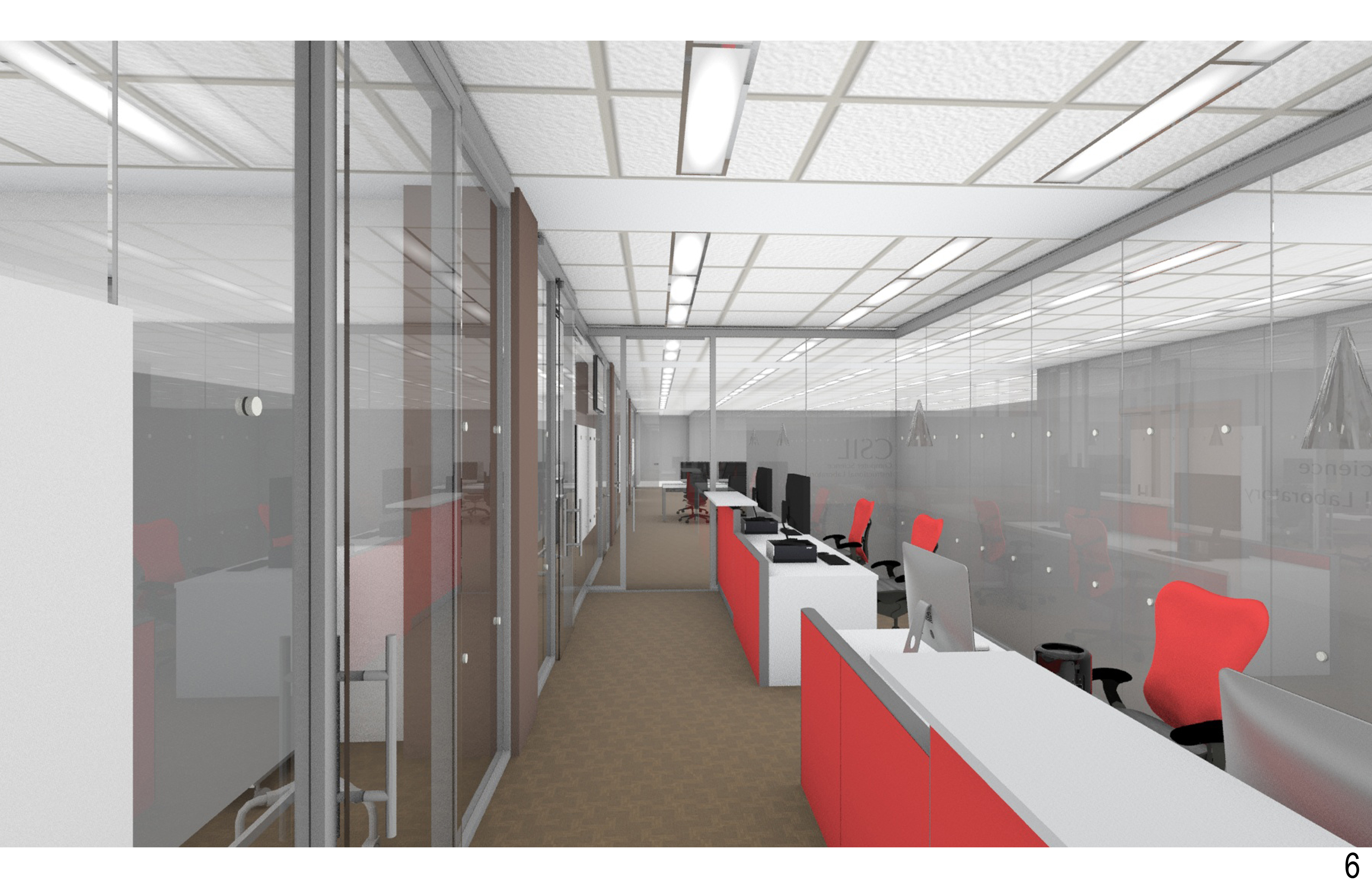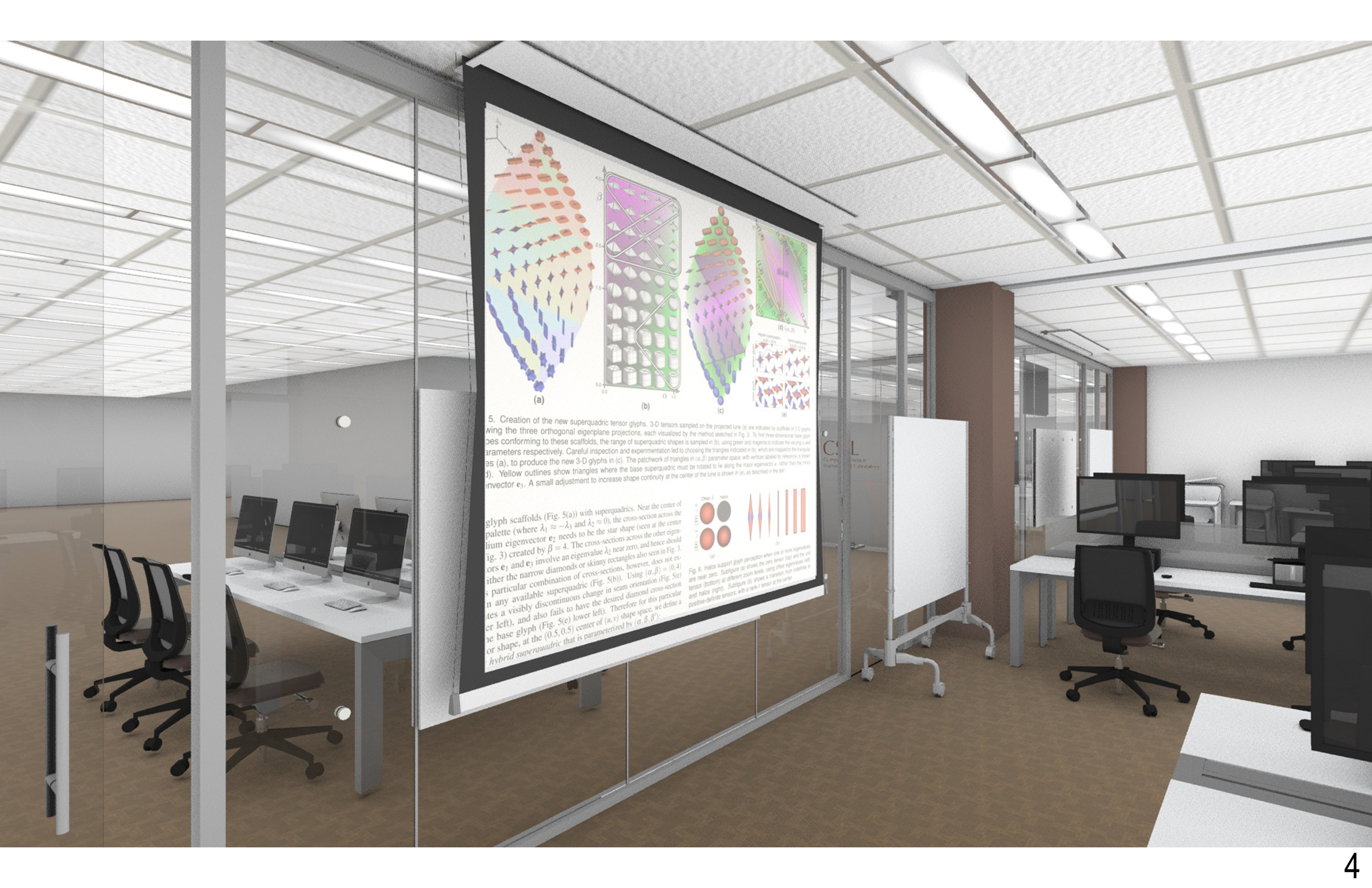 In a time when a traditional "library" seeks to find its identity in the Information Age, there is also the ongoing necessity for higher education to train and teach.  With the need of space-taking stacks diminishing, and the demand for teaching space growing, the Computer Science Instructional Laboratory (CSIL) answers the call.  CSIL is an instructional laboratory for the Computer Science Department, a practicum for staff looking to develop professional skills, and a general use facility for students.
The CSIL design was developed to facilitate instructor-student interaction. The layout provides instructors with a full view of each student and their screen, and ample space for movement between all of the workstation benches. The facility is fully ADA compliant, harmoniously integrating accessible features into the design. Flexibility for multiple uses was a key design element. The use of movable partitions, there can be (4) twenty person classrooms, or (2) forty person labs, or a combination of the two.
When not in use as  classrooms,  the spaces become functioning laboratories.  The balance of openness and privacy fosters collaboration, independence, and freethinking in both digital and analog forms.  The dynamic environment is supported by an adjustable light harvesting system, independent heating and cooling, and sound containing elements.  The frameless, modular glass wall system is reconfigurable for adaptation to future needs.  A clean appearance is preserved with the use of furniture that manages the extensive bundles of data cabling and power cords.
Although CSIL resides in a library, the function of both entities benefit from each other's existence.  From the beginning, both groups were clear that transparency and overlap was desired in terms of programming, environment, and mentality.  The success of the project is measured not only in the client's satisfaction, but in that the design concepts will be a prototype for future installations.