City Hyde Park Balcony Stem
Honor Award
Firm: Studio Gang Architects
Location: Chicago, Illinois
Client: Antheus Capital
Contractor: Linn-Mathes, Inc.
Photos: Steve Hall, Hedrich Blessing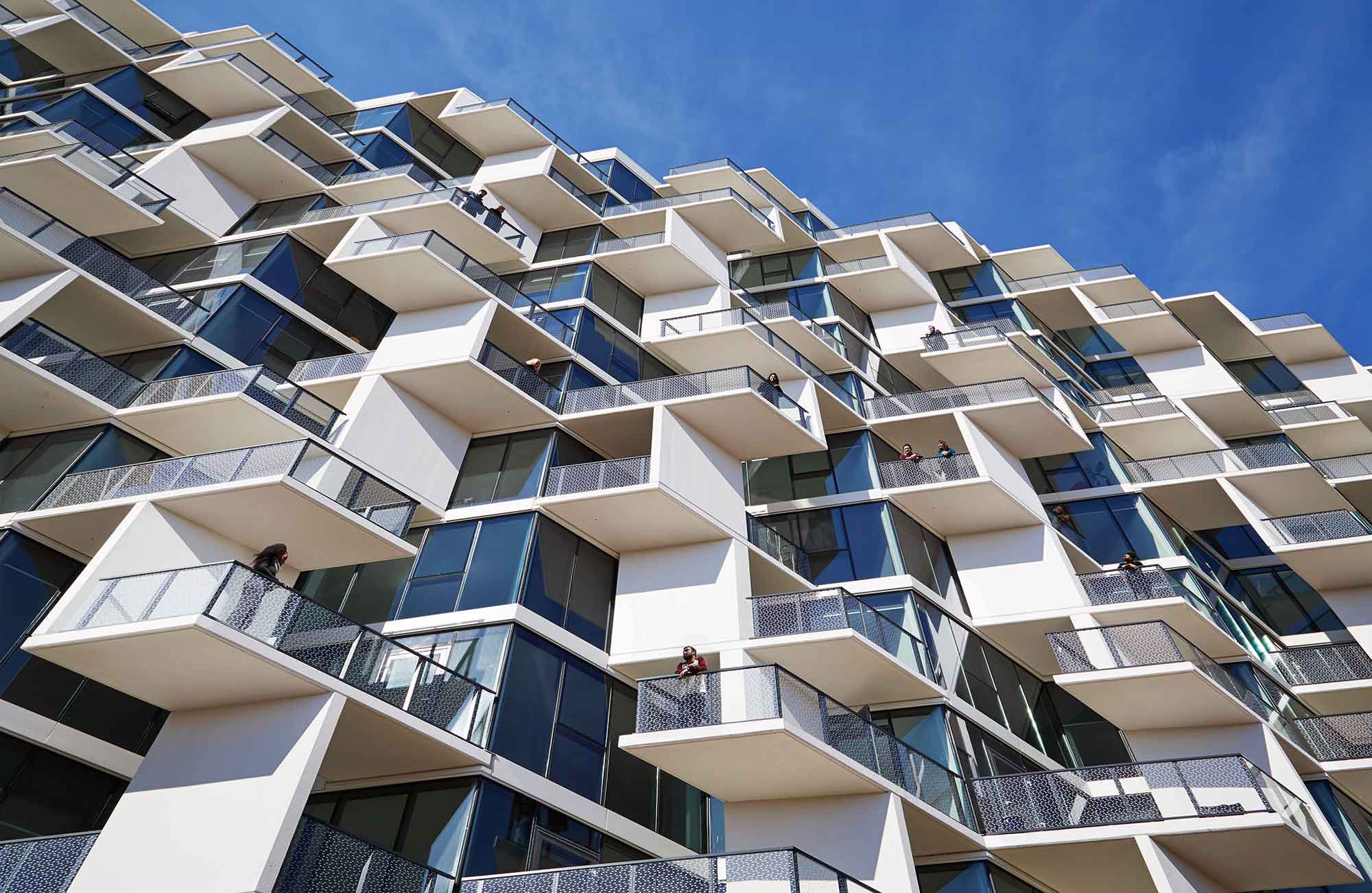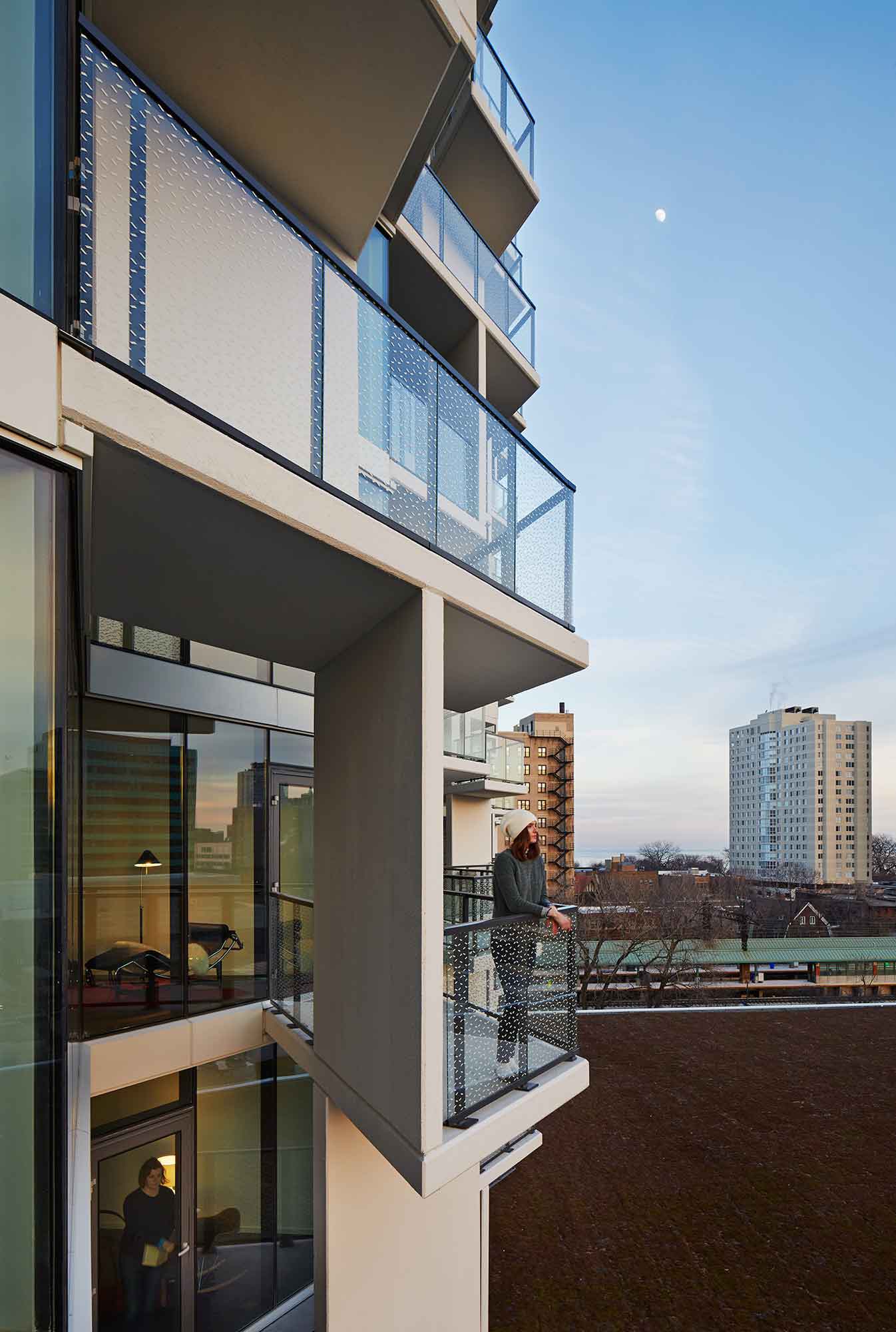 In multi-story residential buildings, the balcony is a feature with much potential for reinvention. Studio Gang's City Hyde Park development looked to innovate the balcony through the Balcony Stem: a column made up of reinforced concrete panels. The Balcony Stem detail explores how the social, structural and architectural role of the "balcony" can be expanded.
Structurally, the balconies are not cantilevers from the building's interior floor slabs. Rather, the column-panel structure carries the entire balcony gravity load directly to the ground, allowing the balconies to be thermally separated from the building mass, thus reducing thermal bridging and energy use. "At first, I didn't appreciate the ingenuity of this spectacular detail," one juror said.
The Balcony Stems also "self-shade" a percentage of the adjacent south-facing glazing and are the first in Chicago to include thermal isolation for energy savings, as well as embedded slab sensors to measure heat loss and effectiveness toward interior comfort.
The nine Balcony Stems create differentiated "front porches" across the south facade, establishing a playful identity for the building and a sense of community for residents. These alternated and rotated positions of the Balcony Stems create four different types of balconies, allowing for a variety of unit layouts and more individualized experiences for residents. "There is also a context to it," explained another juror, who saw the balcony less as a front porch and more like a back porch. "It's got a back porch quality to it that is reminiscent of Chicago's unique back patios."
Much like traditional front porches — except deployed in the vertical dimension — the balconies offer private space that is part of a larger community created on the façade and brings new enthusiasm and consideration to the residential balcony