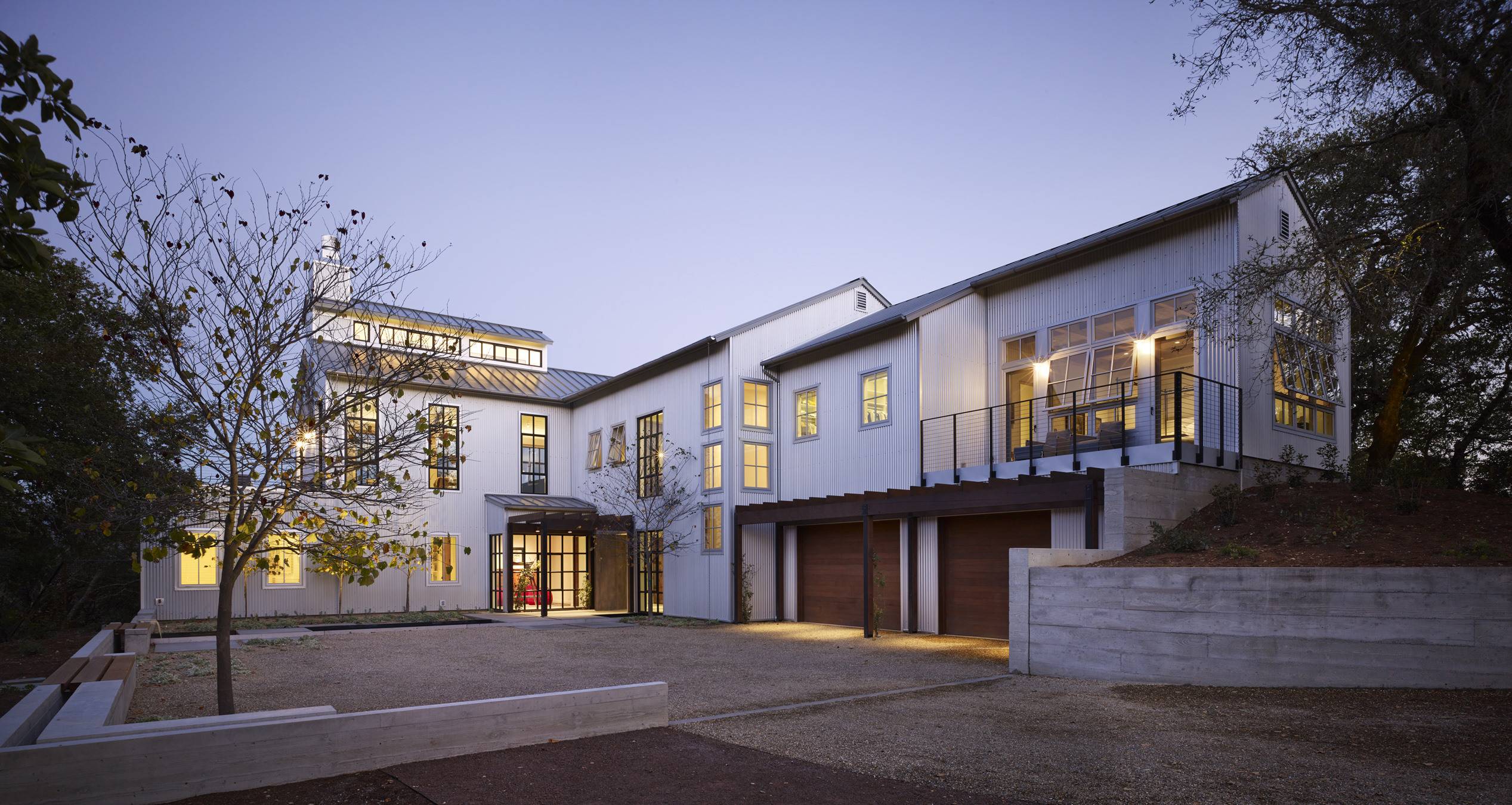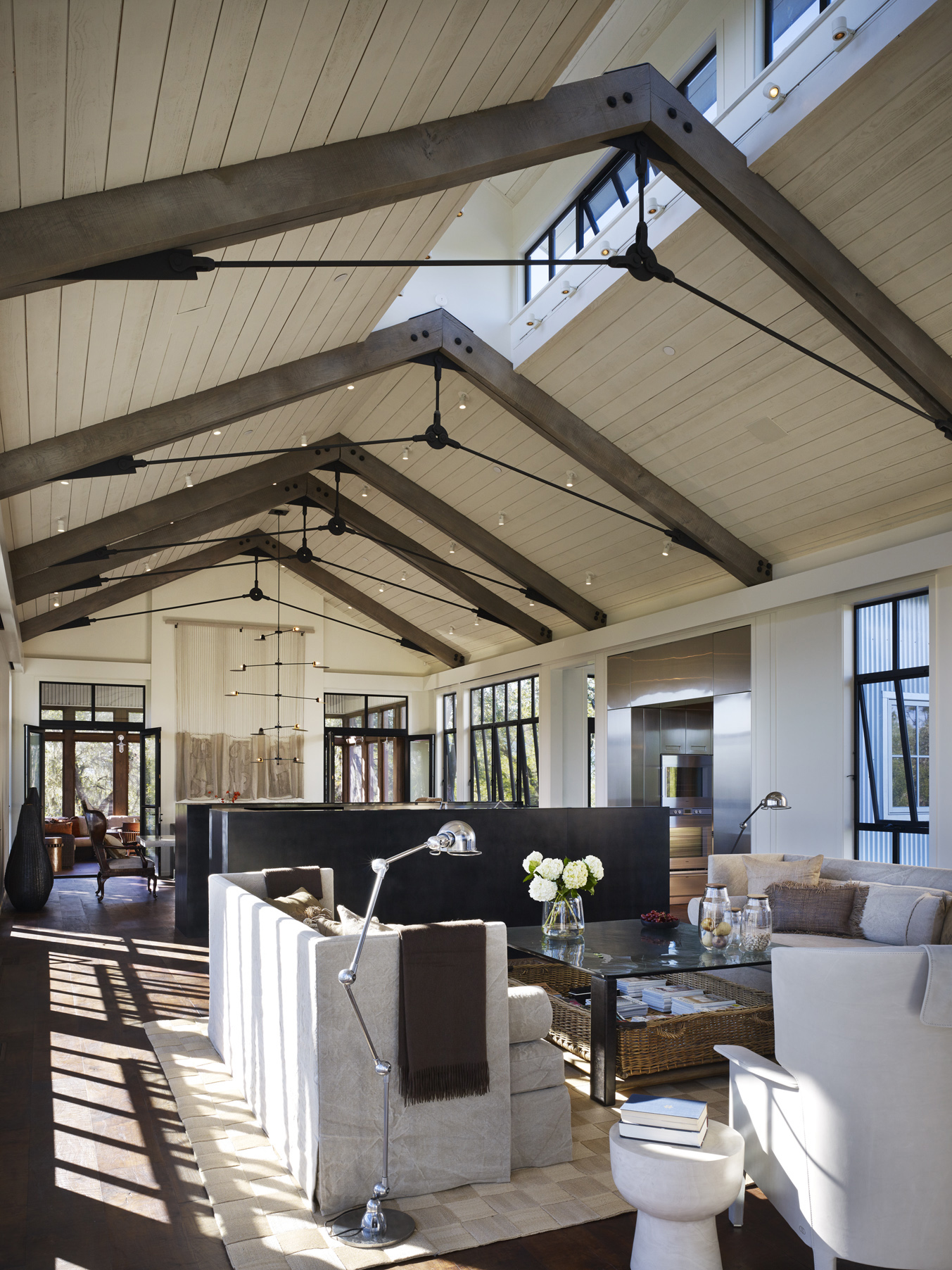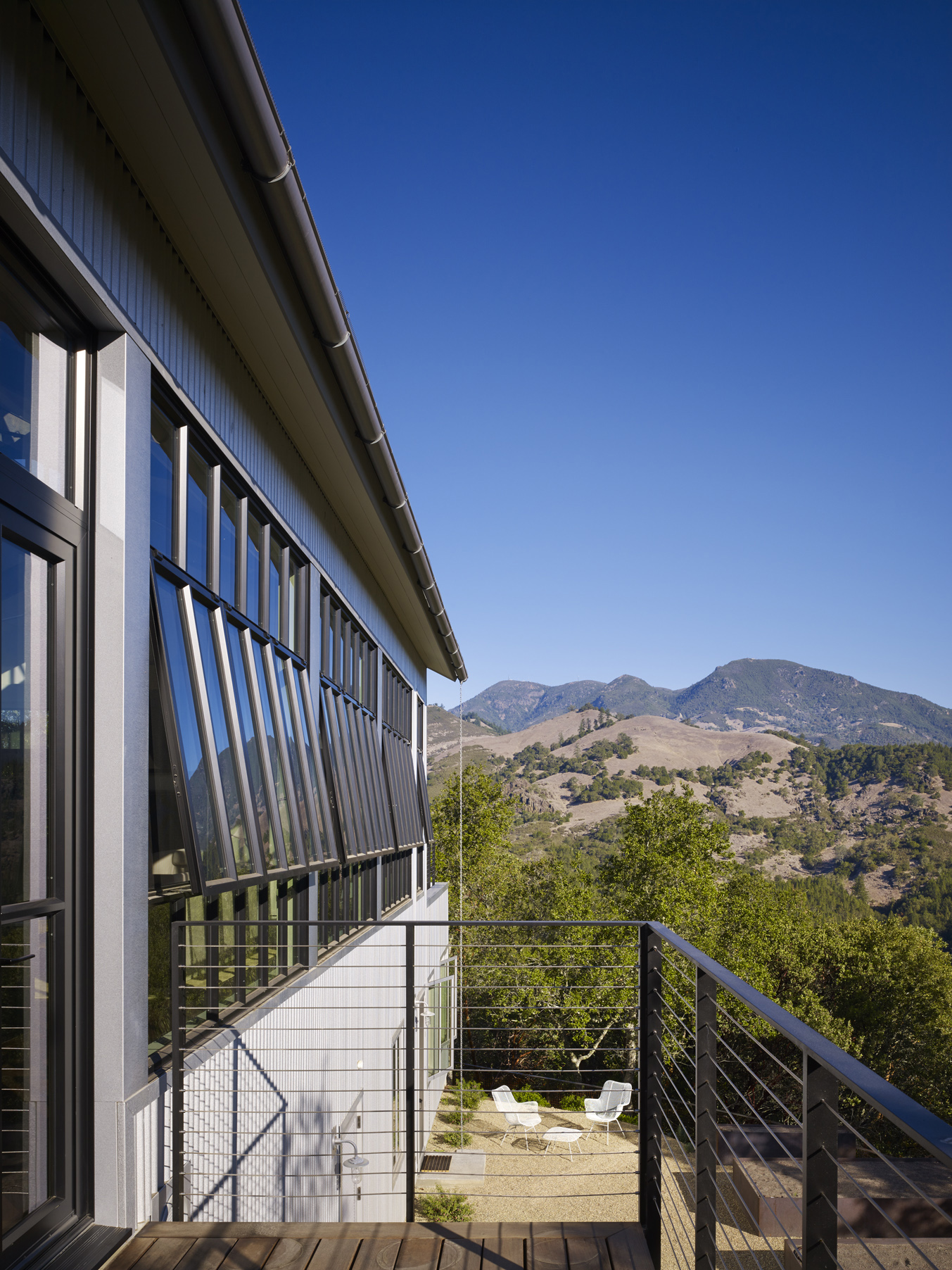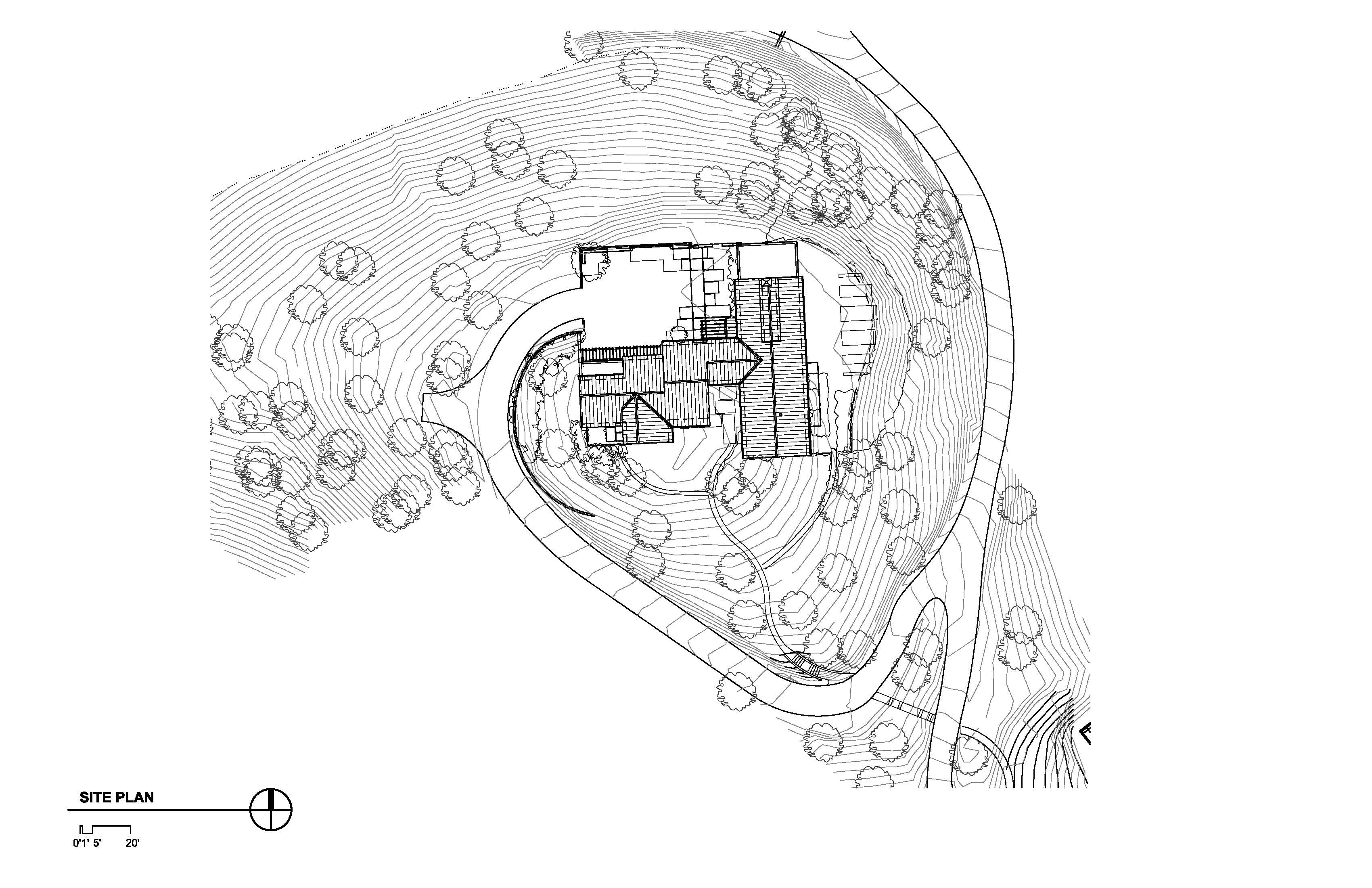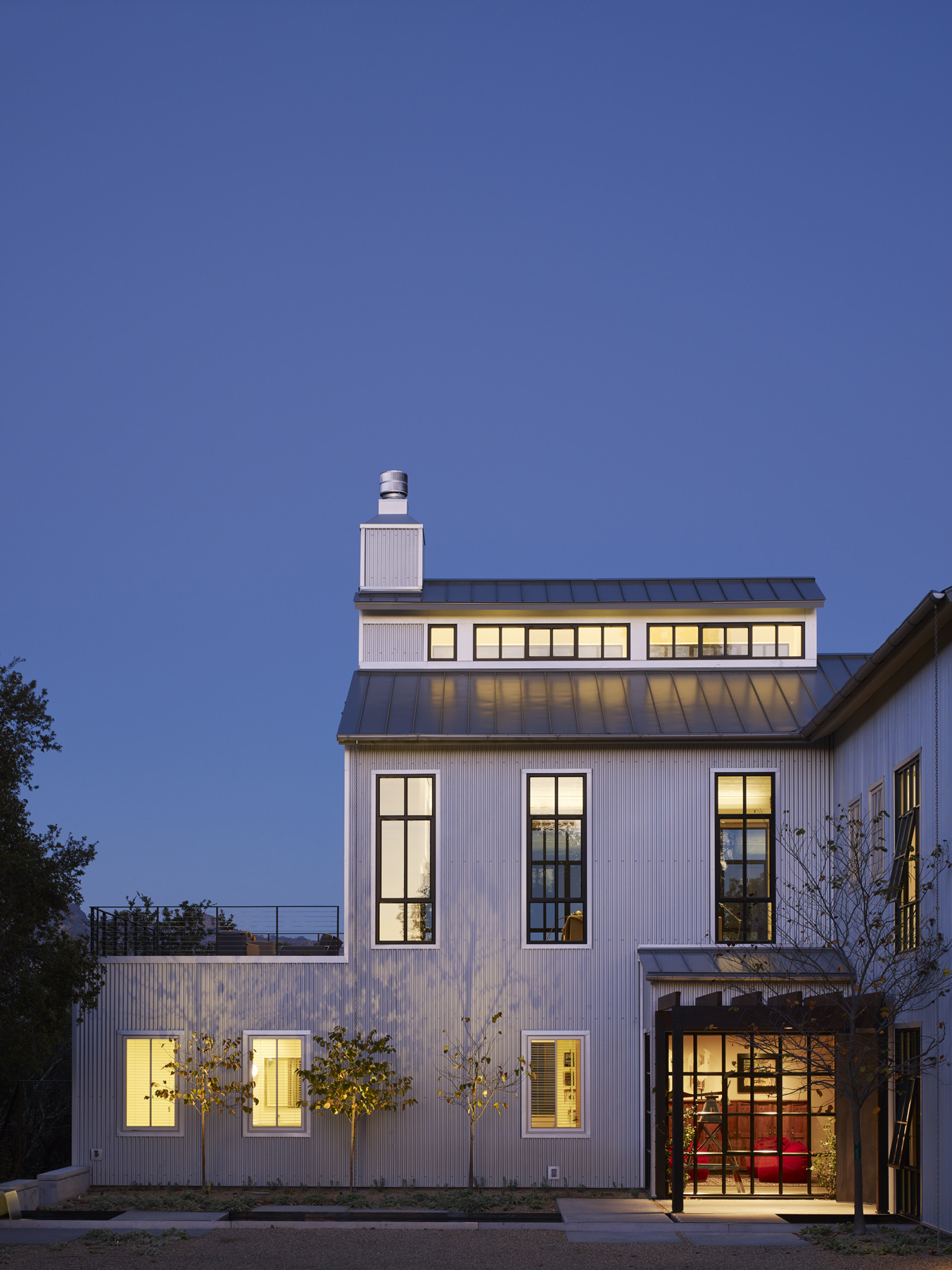 The site situated on 32 acres on a wooded hilltop with panoramic views in all 4 directions: Napa Valley, Alexander Valley, a State Park, and a woodland of Live Oak trees, made for a beautiful location on which to build a retreat for a professional couple and their children and grandchildren for extended family stays, along with the Owner's desire that it would also be comfortable for just the two of them.
The previous property owner built a road up to the top of the hill and created a small plateau. It was our desire to utilize this area for the building pad and an entry court, avoiding further disturbance to any mature plant materials and to take advantage of the soft, natural contours on the top of the hill. The site forces quickly revealed the optimum plan design per the program and a hierarchy of massing. The reflecting pool, on axis with the entry hall window, was an early design feature.
The historical context of the area was one of mining and logging. A vocabulary of industrial vernacular seemed the appropriate model for both the use of sustainable exterior siding and roofing materials and forms that would lend themselves to passive ventilation, relieving rising heat by both cross ventilation and through clerestory windows. The compound is an amalgam of form and materials. This "additive" design approach was expressed by using window style and type changes and massing variations per hierarchy of the room functions.
The building exceeds the stringent 2001 California Energy Code. In addition to exceeding energy standards, all wood finishes, including the engineered wood flooring, heavy timber beams and trusses, doors, wood paneling and cabinetry veneers were reclaimed and from local