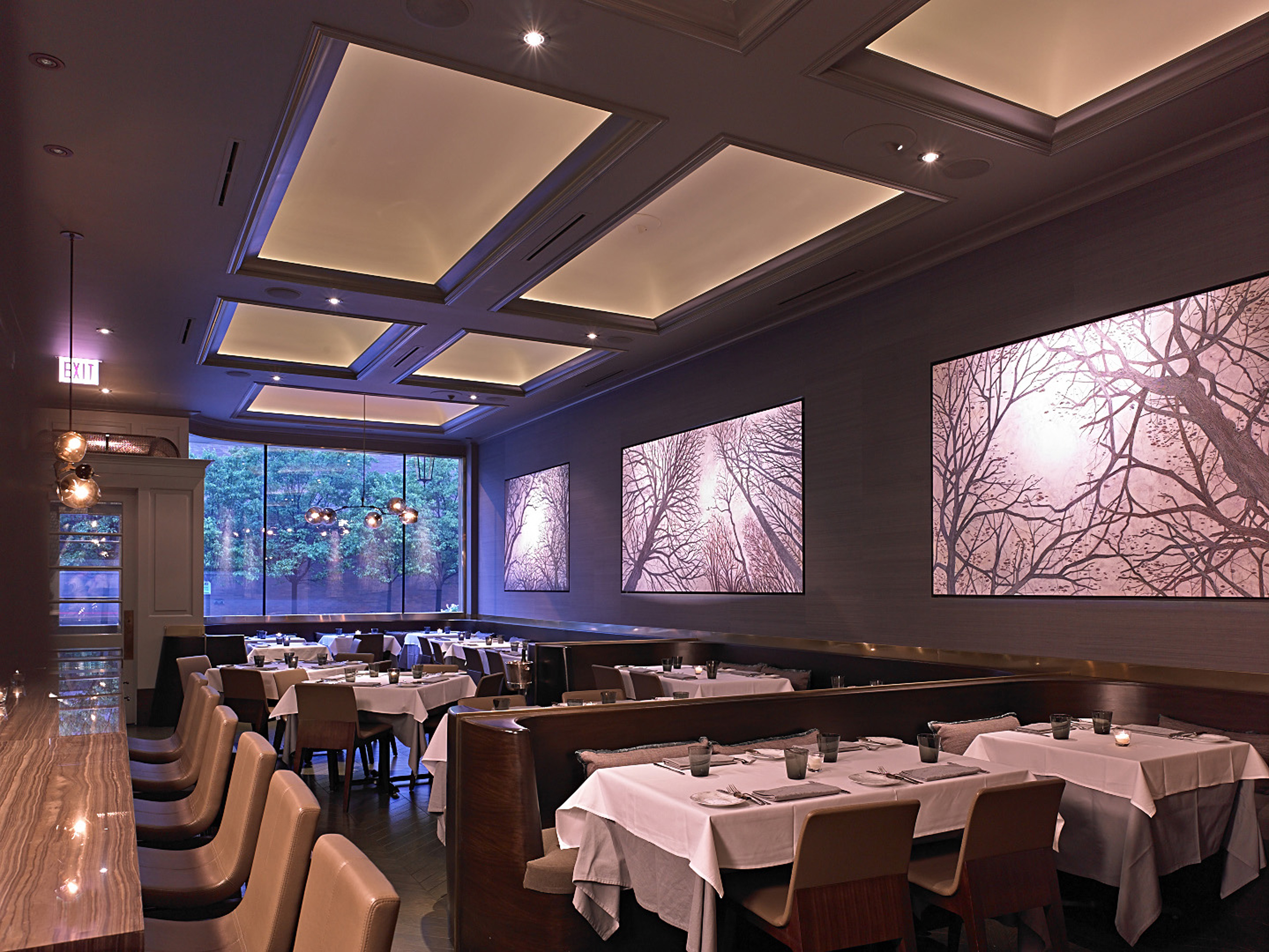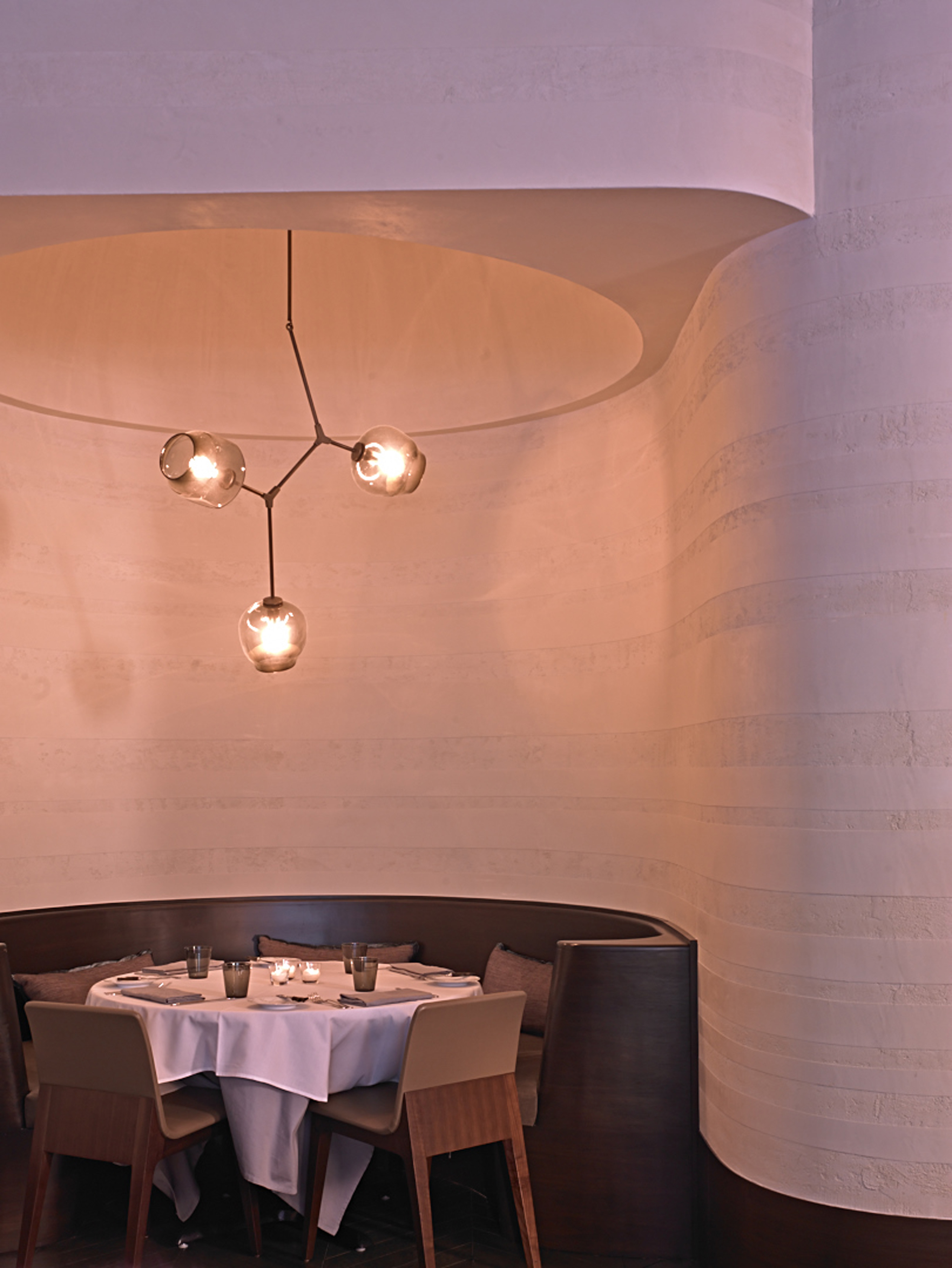 The name Brindille is French for twig; new growth.  That name is interpreted throughout the space,
in the artwork, lighting, materiality and serving pieces.
The design directive: Parisian-inspired, luxuriously-appointed, jewel box of a refined modern
restaurant; where cuisine, service, art, graphics, architecture, design and atmosphere are in
continuous harmony.
Seeking texture, warmth and modernity; concrete, walnut, stone and antique brass were detailed
in warm grey, deep brown and lavender tones.
At the street, a board-formed concrete bulkhead provides a backdrop for signage and base for
a butt-glazed storefront featuring a curved glass corner that leads guests to the entry.
Host stand display cases change seasonally, like the cuisine.  One month displaying the latest
finds from the local farms, the next the owner's beautiful collection of antique lobster forks.
These cases morph into a marble linear bar, juxtaposed by a sinuous banquette, snaking through
the space to maximize seating while creating intimate and varied dining experiences.
We sought to create a space where the entire experience is reminiscent of something you've
enjoyed in the past, only now everything is modern, more ethereal; transporting the diner into a
thrilling urban novel set in Paris during La Belle Époque… via Chicago, 2013.