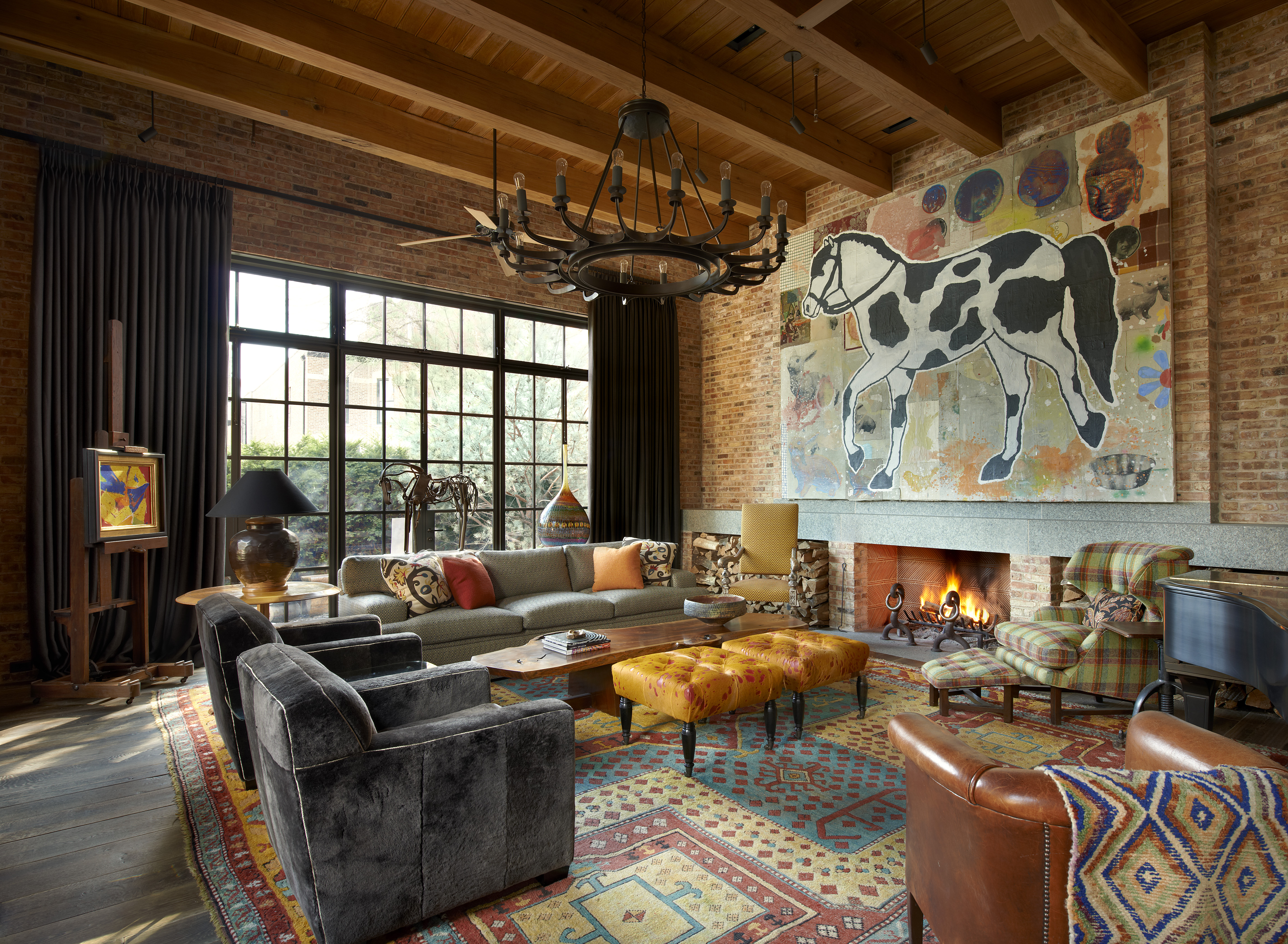 Two houses for the same family on one lot.  Only the main house of 4,604 s.f. is submitted here.
This inscription is carved into the wide edge of the kitchen island. Carved into the stone. Carved
there like Agrippa making his mark on the Pantheon in Rome. Carved there to remind us we're
present on this planet for only a short time and we need to have some fun.
This is first and foremost the home of a man who has moved in from the suburbs. So it is at one level a riff on that most copied domestic architectural form, the center hall colonial house. You can see the form there if you squint a bit. The front door is there right in the middle of the façade. There's a little aedicule over it to keep the rain off. To the right are two windows marking the dining room. To the left the living room behind two windows. Bedrooms above and that pretty much sums it up. Or
maybe not.
It's hard to get excited about another single family dwelling and there is next to no thought that this
composition is revolutionary but there is an opportunity to play with some things and through that
play achieve some element of delight. What are we playing with here? Well, to dive in, let's start
with what is modern? At the end of the day every building has to look like something. This one looks
like a classic Chicago factory building. Built of common brick. Big steel windows letting the light
flood onto the factory floor. If some of the early inventors of the International style admired factories,
we admire them too and we've taken this vocabulary for our own. The inspiration was a little
manufacturing building behind a famous florist shop here in Chicago and if you've seen the garden
behind A New Leaf you'll recognize the precedent immediately. Or maybe not. The proportions
have been studied. There are no cut brick.
Everything has a little twist. Mies van der Rohe shows up in the stair details. So does Henri
Labrouste. In fact Labrouste shows up everywhere. In the stair, in the greenhouse, in the pergola.
Steel and glass but with character. Lots of character. In this neighborhood a local Chicago hero,
Edgar Miller, elevated houses into handmade works of art. If you know the work of Edgar Miller
you'll recognize a reverence for it here. This is a playful composition, a Chicago home for a Chicago
character.